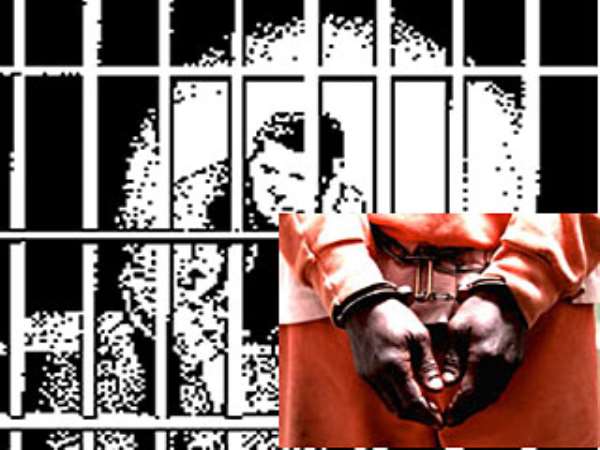 Sunyani (B/A), July 16, GNA - An ex-convict, described by the police as "a professional thief" was on Thursday sentenced to four years imprisonment in hard labour by a Circuit court at Fiapre, near Sunyani, for stealing items worth more than six million cedis and an amount of 1.9 million cedis belonging to a lecturer of Sunyani Polytechnic. Salamatu Salam alias Afia Anto, 40, was convicted on her own plea of guilty to two counts of unlawful entry and stealing.
Mr John Owusu Gyamfi, presiding judge, said he took into consideration the fact that the accused had served several sentences on similar charges and had recently served a six-month term in Sunyani prisons.
He noted that stealing at various campuses of institutions had become rampant in the country disturbing teaching and learning. Salamatu after the pronouncement shed tears and refused to move from the dock pleading for forgiveness, saying, she had left her only child in Kumasi.
Deputy Superintendent of Police Alex Yartey Tawiah told the court that on June 14, this year the complainant, Mr Emmanuel Boahen, a lecturer, left the house, bungalow number D2, to attend classes, while the rest of the family left for their various places of work.
He said Salamatu, armed with a giant screw driver broke into the house and stole a 21 inch Samsung television with remote control, Sony video deck, an Italian video deck, 14 VCD disks and five video cassettes, all worth more than six million cedis.
DSP Tawiah said when the lecturer went back home to pick something he detected the theft of the items and when he enquired, neighbours told him a certain woman was seen moving around his house.
He quickly rushed to the lorry station where he was told a certain woman had boarded a bus to Kumasi with the said items.
DSP Tawiah said Mr Boahen reported the matter to the Police and wireless messages were dispatched to all police checkpoints. He said police at the Bechem barrier intercepted the vehicle and arrested Salamatu with the stolen items except the amount.
When questioned the ex-convict admitted the offence and mentioned one Issa Wangara as her accomplice but could not tell where he lived. The court ordered that all the items should be handed over to the lecturer and ordered Salamatu to pay the money back to the complainant.