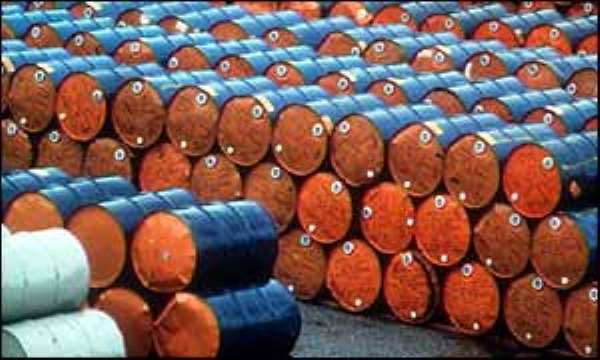 A Ghanaian, Aliyu Abubakar has been arrested by the police in Nigeria for alleged advance fee fraud (419) scam amounting to $1million (about N135m).
His arrest came on the heels of recent crackdown on foreigners engaged in nefarious activities in the country, resulting in the smashing of a syndicate specialized in pirating home videos.
Task Force of the Nigerian Copyrights Commission had penultimate week arrested 12 Chinese nationals operating an illegal factory in the Ikeja area axis of Lagos, prompting a renewed crackdown on pirates, including foreigners.
Saturday Independent learnt that the arrest of the latest suspect, Abubakar, who runs a Bureau de Change on the premises of the Airport Taxi Park, Ikeja, Lagos, was reportedly effected penultimate Wednesday after a tip-off.
He is alleged to have operated a fake business company in London where he duped unsuspecting victims before fleeing to Nigeria.
Abubakar's alleged negative activities came to light two years ago when the British Police (Scotland Yard) got wind of his operations and swung into action. Apart from blacklisting his fake company, the British Police were said to have also frozen his bank account, necessitating the relocation of his business.
While in Nigeria, he alleged operated the Bureau de change as a cover for other dastardly acts, and was not suspected by anyone until the bubble burst recently.
Police sources disclosed to Saturday Independent that Abubakar's fake oil deal with some undisclosed Americans put him in the latest trouble. He was said to have made a clean sweep of $1m from the Americans, who sensing that they had been duped promptly petitioned the Inspector-General of Police in Nigeria who in turn ordered his men to swing into action.
But, the suspect was said to have squandered some of the money when the arrest was effected, but police detectives were also said to have traced a part of it to a property worth N36m at Adeniyi Jones Ikeja, including three posh cars and another properly in his country home Ghana.