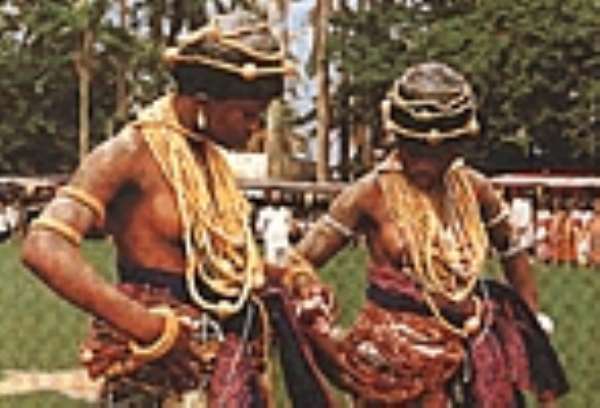 Apowa (W/R), July 11, GNA - Mrs Justina Torjagbor, Western Regional Director of Education, has asked traditional rulers to "muster courage" and review all outmoded cultural practices.
She said the review was necessary so as to do away with such practices as widowhood rites, female genital mutilation and others, which dehumanises women and children.
Mrs Torjagbor said this at the ninth Western Regional Inter-District Cultural Festival at Apowa near Takoradi at the weekend. Mr Peter Amenu-Kpornyo, Ahanta West District Coordinating Director, said indiscipline could be drastically reduced in the communities if culture was refined and the best adopted.
He said cultural practices such as "dipo" should be refined and encouraged among the youth to make live morally upright lifestyles. Mr Amenu-Kpornyo said the various festivals could unite the nation and promote respect for the elderly, adding that love and mutual understanding could be projected through such events.
"Hard work, communal spirit and responsible parenting are some of the manifestation of the Ghanaian culture and these virtues must be encouraged among the youth," he stressed.
Mr Amenu-Kpornyo appealed to parents to provide their children opportunities to play, grow and interact with their peers.