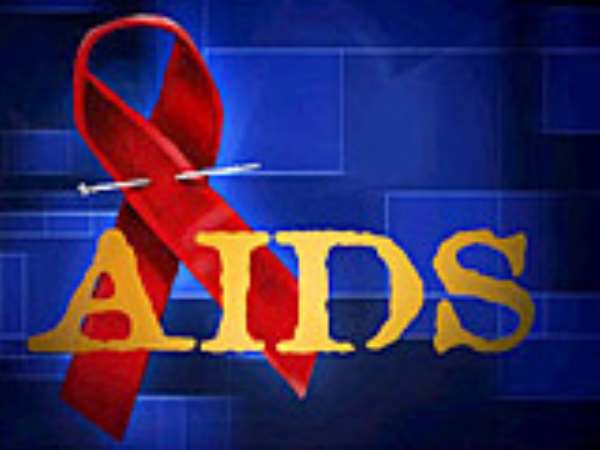 Nana Akomea, the Minister of Information has reiterated the fear that with the current 3.6 per cent national HIV/AIDS prevalence rate in Ghana, the country risks losing its economic base in the areas of human resource and infrastructure development unless the rate of infection is reversed.
He said families are getting disintegrated including loss of their income, increase in the number of orphans and dependency rate of children and young adults on older relations as a result of the HIV/AIDS disease.
The Minister said this in a speech read on his behalf by the Ketu District Chief Executive, Mr. Linus Coffie at the national launch of the second phase of the Information Services Department (ISD) public education campaign on HIV/AIDS at Aflao on Wednesday.
Traditional rulers, personnel of the security services, students and pupils, workers and the general public were present at this year's function, the first phase of which was launched at Paga in the Northern region last year.
Nana Akomea has said government has taken steps including the establishment of the Ghana AIDS Commission and injection of huge funds to reduce the HIV/AIDS incidence by 30 per cent by 2005 and as well improve the quality of people living with the disease, especially children.
He said large quantities of anti-retroviral drugs have been imported to improve upon the lives of infected people and urged the public to show love and care to infected people.
The Minister called for behavioural change and asked all stakeholders to give full support to the campaign.
He appealed to the AIDS Commission and other development partners to equip the ISD with cinema vans and other logistics to sustain the AIDS campaign and others, saying, the department has all the capabilities to help fight the disease.
Miss Millicent Hello, Ketu District Public Health Nursing Officer, on behalf of the district director of Ghana Health Service Dr. Michael Ahedor, said out of the 1,811 people tested at state hospitals at Aflao and Dzodze during blood donations and clinical cases in 2003, 165 males and 171 females among them tested positive.
She said in the first quarter of this year, 80 people tested positive at Dzodze and Aflao state hospitals, 70 of them are Ghanaians from various communities and the other 10 from Togolese.
Mr Bennet Dzogbelu, the Volta Regional Information officer said this year's launch was done at Aflao, which is at a strategic position as a major border town with high HIV/AIDS infection rate.
Togbui Amenya Fiti V, the paramount chief of the area who chaired the function urged traditional rulers to get fully involved in the fight against the disease and advised the youth to abide by the HIV/AIDS campaign messages.