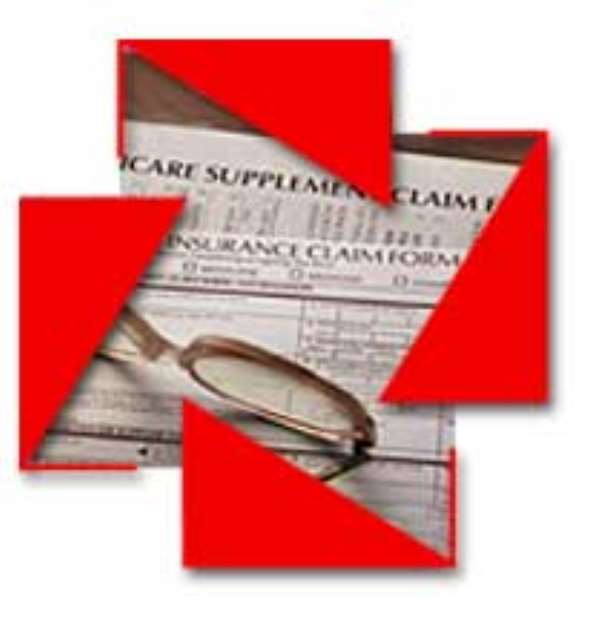 The Minority Spokesman on Finance and MP for Nabdam, Mr. Moses Asaga, has described the 2.5% National Health Insurance Levy (NHIL) as a Value Added Tax (VAT) imposed on the government by the IMF to meet its conditionalities for HIPC. He said the government had been under pressure from the IMF to increase VAT, raise utility service charges and fuel prices.
Speaking in an interview in Accra yesterday, Asaga said the increase in VAT from 12.5% to 15% was unjustified, and the reason given for the introduction of the levy was misleading because "it is not meant for national health insurance but to meet the conditionalities of IMF."
Reacting to the launching of the levy on Tuesday, the former deputy Finance Minister in the NDC administration accused the government of using the National Health Insurance Scheme (NHIS) as an excuse to increase tax and satisfy the IMF.
He said the successful national health insurance pilot projects, including the Nkoranza and Damongo ones, did not depend on VAT.
He advised the government to go back and negotiate with the IMF for a waiver on increase in VAT and tell the IMF that the tax burden in Ghana was already high in relation to the low wages.
"Otherwise workers' salaries must be increased and the minimum wage, raised to ¢15,000".
He said having increased the hardship of Ghanaians through general tax increases, the NPP government did not have the moral right to increase VAT, adding that whilst in opposition, the NPP demonstrated against the introduction of VAT and its increase from 10% to 12%.
The government, he continued, should not be allowed to take Ghanaians for a ride and to make them subjects of the IMF and the World Bank.
Mr. Asaga said the government should be ingenious and come up with policies that were friendly and that could support an affordable health care and not through a consumption tax.
He explained that consumption tax, as a source of revenue to support Medicare, had never been a policy used in the advanced countries because it limited disposable income, discouraged savings and affected long-term savings.
He expressed fears that the increase to 15% would affect the disposable income of Ghanaians and increase the hardships already suffered by them.
The Minister of Information, Nana Akomea, launched the NHIL last Tuesday. It will take effect from August 1. Under it, consumers will pay a 2.5% tax on some goods and services, which will be channeled into the national health insurance fund.
The levy, to be collected by the VAT service, will be treated distinctively from VAT collected by the service, which goes into the consolidated fund.
Export products and emergency relief items approved by parliament would not attract the levy.