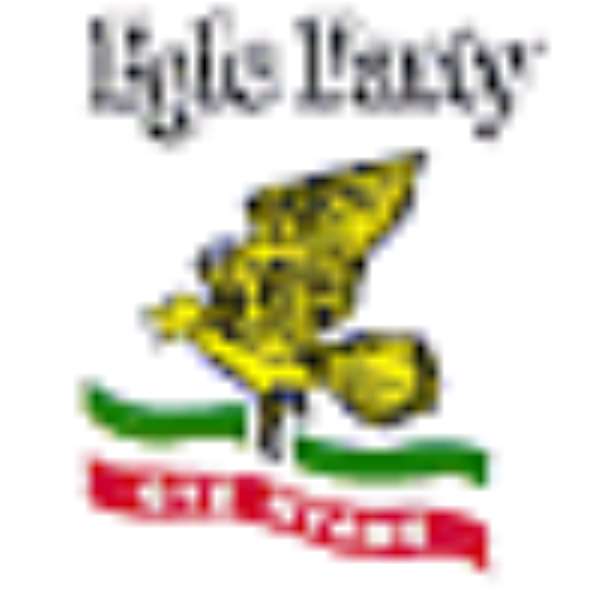 The National Chairman of the Every Ghanaian Living Everywhere (EGLE) party, Mr Jacob Letsor, has stated that the party was still in alliance with the National Democratic Congress (NDC) to contest present and future elections.
He said the announcement by the National Chairman of the Council of Elders of the EGLE party, Mr Danny Ofori Atta that the party had abrogated the alliance with the NDC was based on his own conviction and did not reflect the general goodwill of the entire leadership and its rank and file members.
Mr Letsor who said this in an interview in Accra yesterday explained that the EGLE party had no intention to leave the progressive alliance for now and in the foreseeable future.
According to him, the party would not abandon the NDC now that it is in opposition since that would amount to ingratitude stressing that " the EGLE would continue to do whatever it takes to help the alliance to secure victory in this year's parliamentary and presidential election,".
" The EGLE Party would remain committed to the ideas and objectives that led to the formation of the Progressive Alliance and no circumstance would compel the leadership to betray the NDC which needs our opinion and support in the alliance's bid to recapture political power from the New Patriotic Party (NPP) in the December elections," Mr Letsor said.
He said the party cherished the principles of democratic centralism and collective decision taking and for that matter would always seek the opinions of the broad masses of its members and supporters in taking crucial decisions that would affect the party's political fortunes.
The EGLE Party National Chairman therefore, called on the public to ignore the announcement by Mr Ofori Atta since the leadership was not consulted on the issue of abrogation of the alliance pact with the NDC.
"The leadership of the EGLE wishes to appeal to the general public to ignore the announcement by the Chairman of the Council of Elders since we have not delegated him to speak on such matters which is the preserve of the Central Committee of the party," he said.
Commenting on the party's alliance with the People's National Convention (PNC) and the Great Consolidated Popular Party (GCPP), Mr Letsor said the EGLE had not committed itself to the ideals of the Grand Coalition.
He further explained that even though the party had studied the content and form of the objectives of the grand coalition, the leadership had not yet endorsed the idea of joining hands with the PNC and the GCPP to contest the forthcoming general election.
" The leadership alone cannot sit in Accra and take a decision that would change the course of the party but has to consult our regional executives and other prominent citizens across the country for their candid views before a position could be taken," Mr Letsor said.