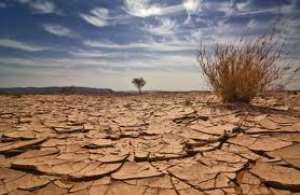 The future population growth in Africa means there will be a corresponding increase in water, energy, and food consumption – these three are tightly connected.
Water is essential for crop production and energy creation whilst energy is needed to clean and transport water for crop irrigation. These interdependent resources are vital for sustaining our growing population.
At the recently hold Fourth Conference on Climate Change and Development in Africa (CCDA-IV), interest groups discussed the water-energy-food production nexus in relations to threats of alterations to be caused by climate change.
Kofi Adu Domfeh reports on the importance of sustainable land and water management to overcome the challenge of Africa's ability to feed itself.
Listen to audio report…
https://soundcloud.com/kofi-adu-domfeh/managing-an-efficient-water-energy-food-nexus-in-the-face-of-climate-change