21 November 2014
|
Business & Finance
Private sector gets conscious of climate change developments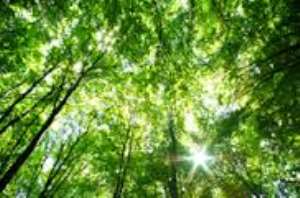 Climate Change has been identified as one of the major challenges to sustainable growth and development in developing economies like Ghana.
Businesses are as vulnerable as local communities to the negative effects of the changing climate – extreme weather conditions affect food production, forests and human health which have implication for businesses.
The Business Sector Advocacy Challenge (BUSAC) Fund has over the years provided grants for the private sector to undertake advocacy actions to contribute to the improvement in the business environment.
The Fund, in the next couple of years, is turning to capacity building in climate change adaptation and mitigation activities, in addition to its business advocacy.
"We have throughout all our grants noticed that businesses are being affected by climate change and that there is an increasing focus from government and donor community on looking at climate change issues and there are a number of advocacy issues which have clear climate change implications that we could help our grantees with", noted Nicolas Gebara, Fund Manager at BUSAC Ghana.
Beneficiary grantees are supported in the areas bush fire burning, cutting of economic trees and renewable energy sources.
The Private Enterprise Federation (PEF), an umbrella body for the promotion of private sector interests in Ghana, has provided a platform for various private and public sector stakeholders to discuss developments and challenges on how the private sector can take advantage of business opportunities in the green economy.
Under its 'Mapping of Environmental and Climate Change Projects in Ghana', the Federation is seeking to undertake proper mapping-up of climate change interventions to help the private sector take advantage of the business opportunities through coordinated partnerships and easy access to information.
With support from the Konrad Adenauer Stiftung (KAS), the Federation seeks to accomplish its target by mapping out all climate change and environment stakeholders and their activities; creating a momentum for networking and awareness creation on climate change and the environment; stimulating real investment in climate change and environment led by the private sector ; and creating the opportunity for business-to-business dialogue on climate change and environment – a nexus of the private sector and climate change.
Ghanaian businesses can explore opportunities in development innovations for climate-smart agricultural production and value addition, engage in tree plantations to tap into carbon financing, establish green estates and generate efficient energy options.
According to Mr. Gebara, there are opportunities for private sector businesses by "interacting more at the international level to get source of finances that can provide the resources to put into programmes that combat climate change."
He observed a high level of awareness of climate change among private sector interest groups which can be translated into action.
"The policy is there and there is the clear need now to implement that policy and implement an action plan in order to start to combating climate change and adapting to climate change to secure food and secure livelihood of the Ghanaian people," said the BUSAC Fund Manager.
The National Climate Change Policy was launched in July 2014 to reflect Ghana's Shared Growth Agenda, a blueprint for national development.
Story by Kofi Adu Domfeh