We Didn't Collaborate With NACOB—UK Authorities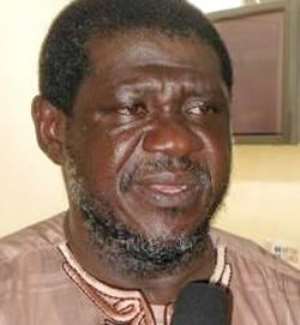 The UK High Commission to Ghana has cast further doubts over the Narcotic Control Board's (NACOB) involvement in the arrest of Nayele Ametefe, the woman who was arrested for attempting to enter the UK with cocaine. NACOB, in a statement said, Nayele "was arrested on the 10th of November, 2014 through the collaborative effort of the Narcotics Control Board and its British partners."
But clarifying the issues, the High Commission in a statement released on Friday 21st November said: "Any potential drug trafficker to the UK from Ghana is arrested here in Ghana and not permitted to board a flight in order to traffic drugs." This means if NACOB was aware of the lady's intentions, it would have stopped her in Ghana, rather than allowing her to fly to the UK. The High Commission however clarified that the UK authorities "work closely with NACOB" and have been doing so since 2006.
The statement also said the UK authorities had no prior knowledge of the "intentions of Ms. Nayele Ametefeh before flying from Accra to London on 9/10 November." It added that Ms. Ametefeh's case is an ongoing police investigation and as such the Commission will not be commenting on the details.
Nayele Amefeh is expected to return to court in the UK on 27th November over the matter. Meanwhile, the Minister of Communications, Dr. Edward Omane Boamah in an interview with Citi News has discounted claims by NACOB that it collaborated with the British authorities to arrest Ms. Ametefeh.
"I state here and now that we discount the claims until NACOB provides the evidence that it collaborated with the British intelligence," he said emphatically. Dr. Omane Boamah added that "if they release evidence to contradict that discount that I had put out there, I was ready to change my position."