NACOB: Woman busted at Heathrow with cocaine did not travel with Ghanaian passport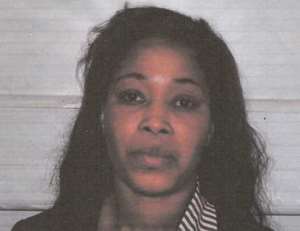 The Narcotics Control Board (NACOB) has revealed that the Ghanaian woman who was arrested in the UK with cocaine traveled from the Kotoka International Airport on an Austrian passport.
According to a press release signed by NACOB Deputy Executive Secretary, Richard Nii Lante Blankson, he said, "it is worthy to note that Ms. Nayele Ametefe travelled on an Austrian passport number P4187659 and not on Ghanaian Diplomatic passport as being speculated. She also had in her possession an ordinary Ghanaian passport number G0364497 issued on 3 rd  August, 2012."
NACOB also reiterated that the lady did not travel on a diplomatic passport when she was busted with about 12.kg of cocaine at the Heathrow airport.
NACOB adds that Nayele "was arrested on the 10 th  of November, 2014 through the collaborative effort of the Narcotics Control Board (NACOB) and its British partners."
Ms. Ametefe, according to the Narcotics Control Board, flew "first class using British Airways points. The ticket she purchased on October 8, 2014 had been altered three times."
The Board further explained that "in her possession she had two (2) suitcases. Only one (1) of the suitcase was checked in (Buggage tag number BA 059801) and nothing of interest was found. In the other suitcase which was believed to be hand carried onto the plane, 10kgs of cocaine was found among her clothing. The cocaine were wrapped in on kilo blocks. In her handbag, she had further two (2) kilos (blocks)."
NACOB  further stated that "She [Nayeli] also had in her possession an ordinary Ghanaian passport number G0364497 issued on 3rd August, 2012."
Meanwhile, the NACOB has assured that it is still investigating the issue.
Early Monday, government confirmed the arrest of Ms Ametefe but denied she held a diplomatic passport.
Communications Minister, Edward Omane Boamah,  also rebuffed reports Ms Ametefe was linked to President John Mahama and his family on his Facebook Wall.