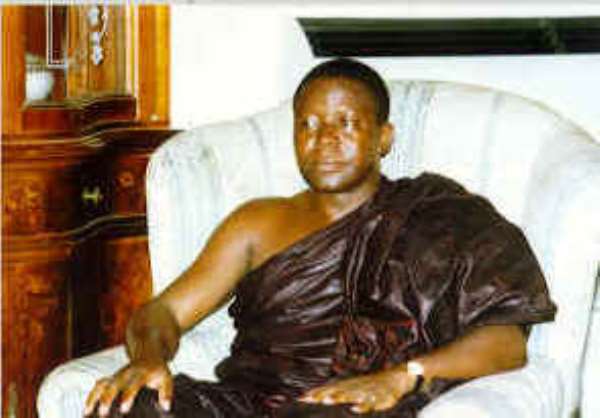 The World Bank is considering a request by Otumfuo Osei Tutu II, Asantehene, for a grant to support water and sanitation facilities for 1000 communities in the Ashanti, Brong Ahafo, Volta and Central regions according to media consultant Kojo Yankah.
Making a clarification on the Ghana Embassy's press release for GNA, Mr. Yankah said the request was made officially at a meeting with Mr. James Wolfensohn as well as the Africa Region meeting and that the $20million reported for the project was a floated sum for discussion but as at now no monetary value had been put on the request though it has been favourably received by Mr. Wolfensohn. Work is to be done in and especially a pilot project in five communities, based on the experience of the community-based management system at Juaben in the Ashanti Region.The full monetary value will be made public in due course.
Otumfuo Osei Tutu II, the Asantehene ,is in the United States as a special guest of Mr. Wolfensohn and according to releases by the Embassy and Mr. Kojo Yankah, the Asantehene's trip has been a huge success.