We Are Not In The Stone Age, Daboya MP Should Be Forced To Resign—VODEC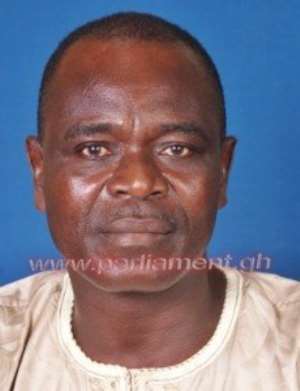 Nelson Abudu Baani
The Ghanaian masses must look at the people we take to Parliament, who they are and their beliefs. Ghana is a respected member of the international community.
Ghana has ratified many UN Human Rights Conventions, including the Committee on the Elimination of Discrimination against Women (CEDAW), which bind us to adhere to standards protecting women rights.
Indeed earlier this month, The Minister of Gender, Children and Social Protection, Nana Oye Lithur spoke at the CEDAW conference boldly defending Ghana's gender record. To leave Nelson Abudu Baani's reprehensible statement without comment and for him to continue to be paid by the Ghanaian taxpayer to make laws for this country create a blot on this record.
We are condemning the statement that he made. The statement that he made was really unfortunate for a Member of Parliament. It's myopic backward and a serious affront to gender equality, women's rights and must be condemned by all who care about human rights.
Vodec Ghana is calling on the Speaker of Parliament to force the Member of Parliament for Daboya/Makarigu in the Northern Region, Nelson Abudu Baani to resign.
He should be allowed to apologize for and retract his criminally minded statement made in Parliament calling for Ghana to emulate the disgraceful stoning women deemed guilty of adultery, and then to resign from Ghana's House of Parliament.
Signed:
Abroni Thomas
Executive Director
Vodec Ghana
+233547000337