Catholic Bishops Worried Over Open Corruption In Ghana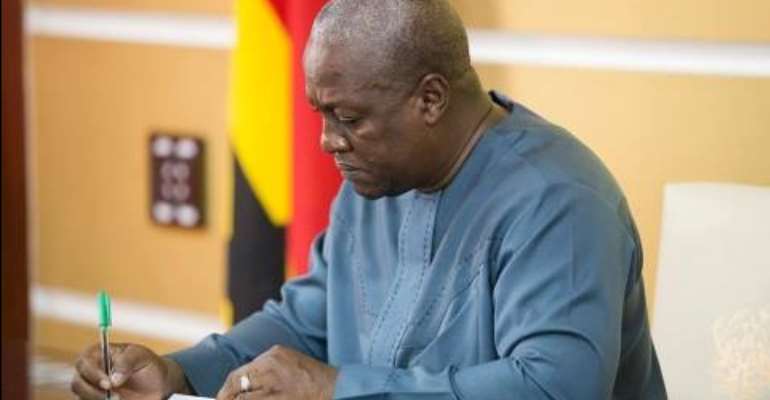 The Ghana Catholic Bishops' Conference has said Ghana has become openly and pervasively corrupt nation. They observed that persons at all levels of society, including some Christians, are engaged in "naked corruption with impunity."
The high rise in corruption scandals rocking the nation in recent years has become a source of worry to citizens. The government has been criticized for failing to tackle the social canker by arresting and prosecuting indicted persons.
A Communiqué issued by the Ghana Catholic Bishops' Conference at the end of the 2014 plenary Assembly in Accra, decried the mismanagement and apparent failure of state institutions and government to deliver on their mandate. They have thus charged the government to act without fear or favour in dealing with those who will be found culpable in the reports of the on-going corruption investigations.
They argued that "greed breeds hard-heartedness, theft, blackmail, bribery and corruption and even murder. Corruption encourages and condones incompetence, mediocrity at work and disrespect for higher authority as well as unnecessary bureaucracy. It drives away investment and leads to unnecessary suffering and poverty."
The Ghana Catholic Bishops' Conference has therefore called on every Ghanaians to "make a serious self-examination of conscience concerning bribery and corruption and repent. We must all resolve from today never to engage in acts of bribery and corruption or condone the same."
They also advised all financial institutions, especially the banks, to beware of money laundering and "the reported cases of cheating unsuspecting clients by some unscrupulous workers in the banks and financial institutions." They appealed to the Bank of Ghana to come to the aid of all those who lose their monies through failed microfinance institutions.