Graduate Unemployment In Ghana: West Africa Information & Communication Technology Foundation (NGO) To The Rescue
Free Website Design Training Course For Students & Graduates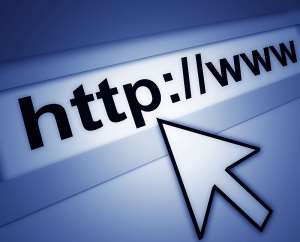 Due to the current Graduate Unemployment situation in Ghana, West Africa Information Communication Technology Foundation (NGO) is offering a Free Website Design Training to all unemployed graduates in Ghana. The Website Training Course has emerged as the most cost effective, professional and disciplined way of training Ghana Students in creating and developing websites to suit different business industries and clients.
There are more website designers in demand in the information technology arena than all other business areas together since the number of Small Businesses continue to grow everyday in Ghana and the demand for the required website design skills needed to put those businesses online is vague, the Founder & Executive Director of WEST AFRICA ICT FOUNDATION has taken it upon himself to change that by offering hands- on intensive website training for Ghana Students and Graduates . He believes in training the next generation of Ghana Students and Graduates in Website Design Technologies so that they can become certified Website Designers valuable to themselves, their family, their community, their nation and the whole world at large.
Regrettably, studies have shown that the great majority of Website Design Training Programs are not taught at the Junior / Senior High School & University levels in Ghana, whereas in India and other developed countries, Information Technology is integrated into the school curriculum at a young age for students to become conversant with it.
The Website Design Training Program created by WAICT FOUNDATION(NGO) is geared towards teaching Ghanaian University Students & Graduates how to design websites through Website Project Planning, Project Implementation, Project Execution & Website Project Management.
The WAICT FOUNDATION(NGO) Website Training Program presents standard project management insights into initiating, planning, executing, controlling and closing out website projects. In addition to reviewing web project scheduling, budgeting and resource allocation techniques, the web training program focuses on bridging the digital divide and technology gap between developed countries and developing countries in Ghana.
The WAICT FOUNDATION(NGO) Website Training Program will help you become the Superior Website Design Expert who can execute any web projects efficiently and professionally by integrating the knowledge of web project management with the principles of Information & Communication Technology systems engineering.
We Accept All University & Polytechnic Students & Graduates.
Interested Students & Graduates should call 0244944505 for more details.
Telephone : 0244944505 / Email Address ::
[email protected]