Peace at last: 5 hour stand-off over constitution mars athletics congress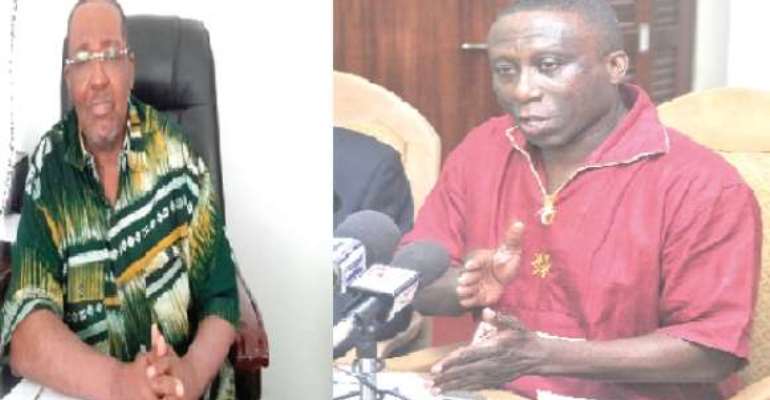 All is set for the 2014 elections of the Ghana Athletics Association here at the National Hockey Stadium in Accra following the formal dissolution of the old board.
The Congress of the association became embroiled in hours of stand-off as a result of deliberations and discussions on the clarification of the constitution of the association.
Finally a consensus has been reached and the old board headed by Prof. Francis Dodoo dissolved for congress to vote in a new executive board including President, Vice President and board members.
The Ghana Athletics Association have therefore placed a call to the Electoral Commission to send officers down to supervise and execute the elections which gets underway as soon as the EC officials arrive here.
Former outstanding athlete, Prof. Francis Dodoo who took office for the first time in the elections of 2010 is seeking another 4-year mandate but standing in his way is a former Chairman of the association, George Aldane-Lutterodt who wants a return to the top post.
Other key positions being contested for are as follows — Vice-President: Mr Princeworth Anane-Asare and Reks Brobby; Treasurer: Richard Agyapong and Marc Dzradosi; Organising Secretary: Samuel Ayer, Bawah Fuseini and Emmanuel Sekyere Arhin. Follow @thedonplato