Ghana's Future Depends On Entrepreneurs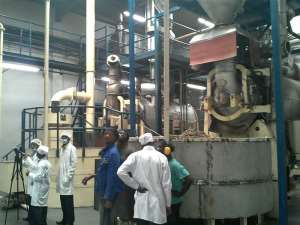 Dr. Ekwow Spio-Garbrah 
Dr. Ekwow Spio-Garbrah, Minister of Trade and Industry, says Ghana's economic growth and job creation in future will depend on the success of the entrepreneurs.
As Ghana moves towards a private sector oriented economy, there is an urgent need to encourage and support entrepreneurship and to foster a generation of young entrepreneurs who have the knowledge and business culture to take advantage of the wealth of opportunities in future, he indicated.
Dr. Spio-Garbrah, who made this known at the launch of this year's Global Entrepreneurship Week (GEW) in Accra said, 'As government intensifies it efforts to strengthen Ghana's entrepreneurship ecosystem through various intervention programmes, it is important and critical now than ever before that we support and intensify our efforts in instilling entrepreneurial culture in our citizens, most importantly the youth.'
This, he said, could be achieved through laudable initiatives such as Global Entrepreneurship Week.
Ghana will join the world to celebrate the Global Entrepreneurship Week (GEW), a global campaign dedicated to the promotion of entrepreneurship.
The celebration was to also advance human welfare and empower today's people to become entrepreneurs.
This year's celebration, which is on the theme, 'Harnessing Entrepreneurship and Innovation: Policies that Produce,' will start from Monday, November 17 to Sunday, November 23, 2014.
This year's event in Ghana will be hosted by Ghana Institute for Entrepreneurship Development and the African Business Centre for Developing Education (ABCDE).
 
By Cephas Larbi
[email protected]