Australia Raises GH¢ 73,000 For Korle Bu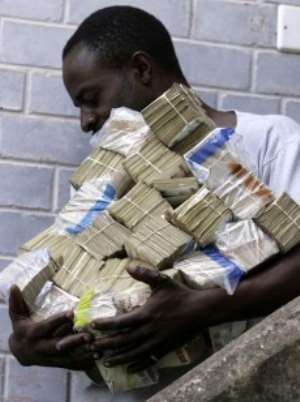 Some Australian nationals at the event
GUESTS AT the charity gala held at the Australian High Commission residence to celebrate the occasion of the Melbourne Cup, a popular social and racing event in Australia, have donated over GH¢73,000 to the Korle-Bu Teaching Hospital.
The amount, donated by over 200 guests and their families who attended the festivities, would be used renovate the Ear, Nose and Throat Department of KBTH.
Every year, Australians from across Ghana and beyond gather for a typical and highly anticipated Australian moment, but to also donate in support of Ghanaian social enterprises and welfare with a spirit of partnership.
Professor Kitcher from the University of Ghana and Korle- Bu Teaching Hospital, Ear, Nose and Throat Department, was excited by the support provided for speech therapy in Ghana.
He said speech therapy services needed to be expanded to meet the needs of Ghana.
The funds raised would be used to develop speech therapy services in Ghana by improving and expanding infrastructure to enable greater access for the community.
About the Melbourne Cup Day
Melbourne Cup Day is one of Australia's most popular social and racing events. The main racing event takes place at the Flemington Racecourse in Melbourne, Victoria.
More than 100,000 people usually attend Flemington Racecourse. Local races are held throughout the country on this day and when the main race of the day occurs at the Flemington Racecourse it is televised on screens at race tracks across Australia.
At the races, people dress up - many women wear their best or most colourful hats and dresses, with some participating in fashion parades on the field.
Many offices across the Australia stop work closer to the time of the main race to celebrate the event. Activities include office parties that feature hat and dress competitions, staff lunches at restaurants and afternoon teas, where a television is available so workers can watch the main race.
 
By Jamila Akweley Okertchiri