Market women suspect excessive use of agro-chemicals in vegetable production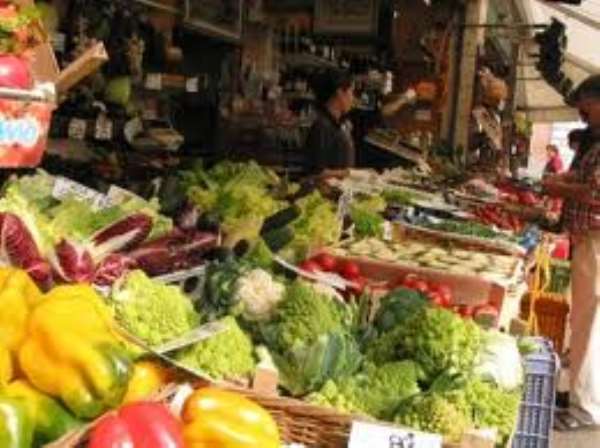 Some market women in Kumasi suspect wrong use of agro-chemicals by farmers in vegetable production affects the quality of farm produce during preservation.
The traders complain they can no longer use the old method of preservation to store fresh vegetables for future sales.
They believe farmers are either applying excessive chemicals or wrong ones on vegetables as compare to previous years.
Vegetable sellers at the Kumasi Central Market say they are running at a loss because of their inability to find a lasting solution to the problem.
There are also concerns for consumer safety as produce going bad are sold cheap to food vendors.
Akosua, a tomato seller who has been in the business for over 20years, told Luv Biz "the chemicals used destroy the tomatoes nowadays".
She and her colleagues expect the government to help establish storage facilities to preserve the fresh vegetables during bumper harvest.
Post-harvest loss is one of the major challenges in Ghana's food value chain.
Samuel Mensah Asumadu, a lecturer at the General Agric Department of Sunyani Polytechnic, attributes the challenge to the production of new crop varieties, which may have shorter shelf-life.
He also identifies other factors to include poor soil nutrition and poor application of chemicals to ward off pests and diseases.
According to him, value addition to produce is a major way out in addressing the post-harvest losses.