Nana Addo Dashes NPP Delegates Motorbikes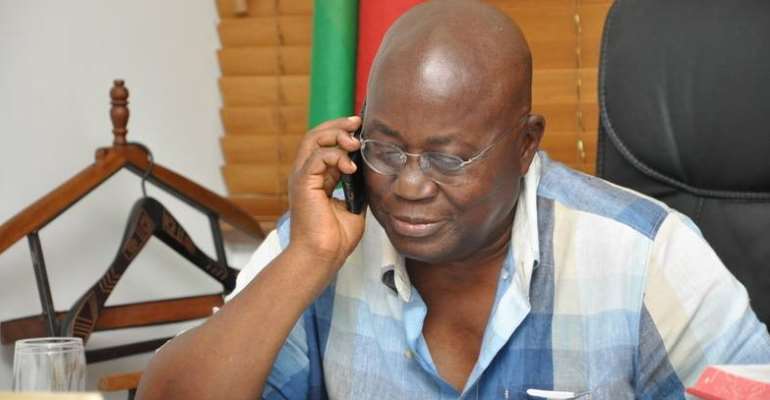 The New Patriotic Party's (NPP) Presidential candidate, Nana Akufo-Addo has announced that all regional offices of the party will receive 10 motorbikes each as part of a mobilization plan to win the 2016 election.
Nana Addo in an open letter to NPP members said the motorbikes will be delivered this week through the Regional Chairpersons.
He however clarified that the motorbikes were donated by 'friends of mine and I have begun the first phase of equipping the party which will see every region receive ten (10) motorbikes.'
After the party's delegates voted massively to elect Nana Addo as the flagbearer of the party, he said: 'The best way I can say thank you to the NPP for this tremendous show of support is to begin the process of mobilizing resources and logistics, ahead of election 2016, for the prosecution of an effective campaign.'
Nana Addo's main contender ahead of the National Delegates Cogress, Alan Kwadwo Kyeremanteng had promised to buy the delegates motor bikes, mobile phones among others to help them work effectively to help the party win power in the 2016 elections.
He said the party members must gird up their loins, put themselves together and get ready to face the big battle of 2016.
'We must rid our country, through the peace of the ballot box, of this incompetent NDC government of John Dramani Mahama, and relieve the Ghanaian people of the unjustifiable hardships and difficulties they are encountering,' he said.
'The process of restoring hope to millions of Ghanaians and building a future of progress and prosperity has begun,' he added.