AFAG Demo: NPP Must Put Up Or Shut Up On Corruption!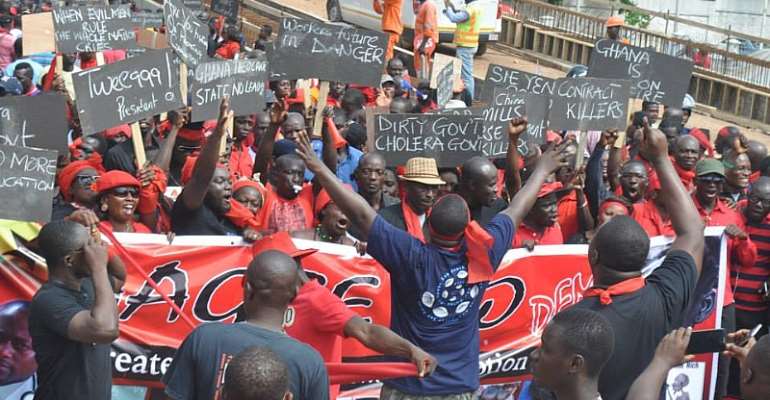 The Progressive People's Party (PPP) has noted that leading members of the New Patriotic Party (NPP), including the National Chairman, Mr. Paul Afoko and Members of Parliament joined the AFAG Demonstration yesterday. The concerns of AFAG included the unbridled corruption being experienced under the current NDC administration and the general unbearable economic and living conditions in the country.
The NPP top brass bemoaned the specter of excessive corruption in the country. The PPP is doubtful about the NPP's genuine commitment to the fight against corruption. The leaders of the NPP including Nana Akufo-Addo, the 2016 flag bearer of the party, have rejected the key recommendations that will reform the current governance system which facilitate corruption in Ghana. The NPP cannot reject these fundamental changes that will reduce the opportunities and rewards for corruption and turn around to speak against corruption at demonstrations.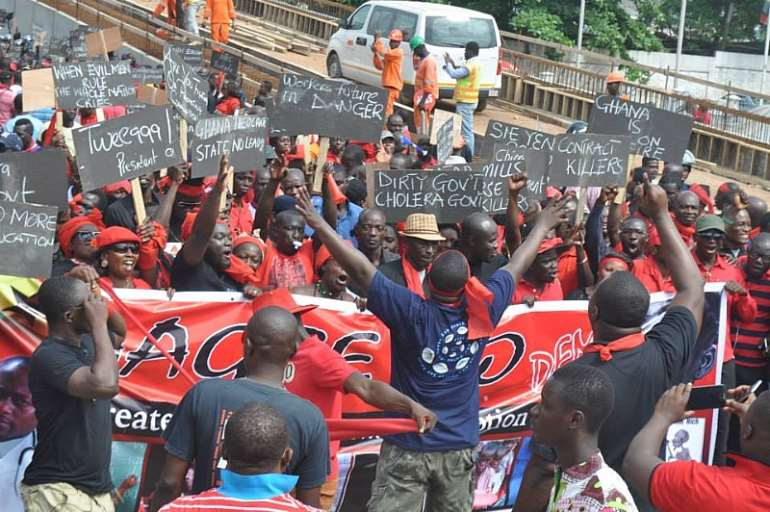 The leadership of the NPP should realize that they do not have the right of an automatic successor to an incompetent NDC administration that has also refused to deal with the numerous cases or instances of corruption. The party must embrace fundamental changes to our governance system to demonstrate a clear and present commitment to the fight against corruption. Partaking in a demonstration ostensibly organized by AFAG is at best a political move that increase the tone of cacophony in our national discourse.
The PPP wishes to remind the NPP of the following key reform agenda which seeks to address the structural inefficiencies inherent in our governance system that feeds and promote State sponsored corruption. The PPP has shown leadership and the NPP should not be ashamed to follow the light provided by the PPP on the following recommendations. They should join us to advocate for:
1. The separation of the Ministry of Justice from the Office of Attorney-General
2. The strict separation of parliament and the executive to ensure proper separation of powers which guarantees accountability and effective division of labour.
3. Public Declaration of Assets by all Public Officers including the President.
4. Election of Metropolitan, Municipal and District Chief Executives without the interference of the President.
5. Electoral Reforms including the use of electronic voting and abolishing the use of polling agents to prevent rigging at the polls.
The PPP believes that we must all join hands to stop the creating, looting and sharing of our tax money. Nana Akufo-Addo and Mr. Paul Afoko should seize the moral high ground and condemn the use of State's resources to fund the political campaign of political parties in government. This has caused the current economic hardship and the unprecedented levels of corruption from which all of us are suffering.
The NPP must put or shut up on the fight against corruption!
Kofi Asamoah-Siaw
National Secretary