UN encourages travel to 'vibrant' Ebola-hit West Africa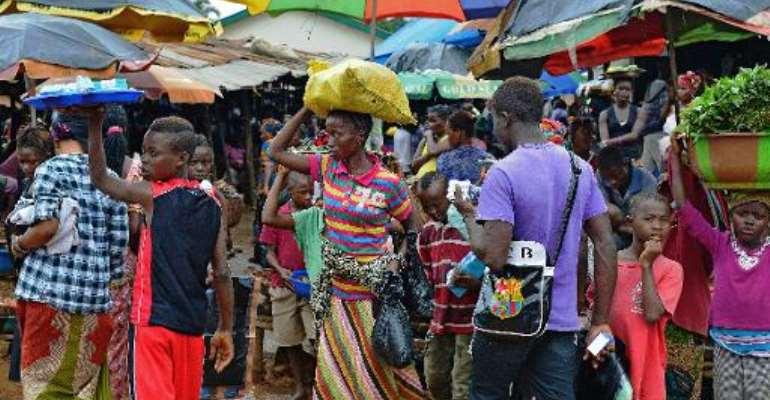 United Nations (United States) (AFP) - The UN's Ebola czar on Wednesday encouraged tourists to visit West Africa, saying Liberia, Sierra Leone and Guinea were "vibrant and alive" and that contact with infected people was largely avoidable.
"I want to encourage everybody to maintain travel, tourism even to places that have Ebola. There is just no reason not to go to Freetown, Monrovia, Conakry," David Nabarro, the UN coordinator on Ebola, told the UN Economic and Social Council.
"These are cities which have got fabulous places for tourism. They are unfortunately not very full at the moment."
The world's worst outbreak of Ebola has left around 5,000 dead and 13,000 seriously ill, mostly in Liberia, Sierra Leone and Guinea.
"These countries are vibrant and alive," Nabarro said. "It is not appropriate to say 'Do not travel there because there is Ebola.'"
"If you are going to get Ebola, you will get it through being in direct contact with somebody and that is mostly avoidable," he added.
Nabarro confirmed that the latest data points to a slowing of the outbreak, with fewer cases appearing each week, but he said there were parts of Liberia and Sierra Leone where "transmission is still fierce."
The United Nations have repeatedly urged airlines to maintain flights to the three Ebola-hit countries to allow desperately-needed teams of doctors, nurses and health workers to travel there.
Liberia's Ambassador to the United Nations welcomed signs of a decline in the spread of the virus, but urged caution.
"The disease is unpredictable and one infection can have a cascading effect," said Ambassador Marjon Kamara.