NDC Eastern regional elections put on hold as party is slapped with injunction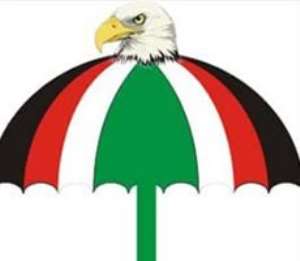 National Democratic Congress (NDC) regional elections in the Eastern Region have been put on hold as the party is slapped with another injunction.
A party executive in the region, Matthew Kojo Antwi – who placed the injunction on the elections has accused the regional secretary of deliberately refusing to declare the winner of the Akropong constituency chairmanship elections.
He said "someone won the constituency elections held two months ago yet the regional secretary is refusing to declare the results to enable him represent the party".
Mr. Antwi is demanding that results be declared to make way for proper representation before the regional elections take place.
He said he will only withdraw the injunction when the winner of the constituency elections is declared.
However, the party's Deputy General Secretary in charge of Operations, George Lawson in an interview with Joy News said the situation even though unfortunate was being addressed but insists that the injunction will not affect plans to elect regional executives.
He accused Mr. Antwi of failing to exhaust the appropriate complaint procedures available in the party before heading to court for an injunction.
Several NDC regional elections in the past months have been halted or delayed after members of the party in various parts of the country have secured injunctions on them.
Last week, a member in the Northern Region dragged the party to court, preventing constituency elections in the region claiming he was unfairly disqualified from contesting a regional secretary position.
A human rights court also placed an injunction on the Madina, Ayawaso West Wugon and La Dadekotopon constituency elections in the Greater Accra Region for similar reasons.
The Tema and Brong Ahafo constituencies were not left out in the injunction spree.
But Mr. Lawson said the several injunctions placed on constituency elections in the various regions will not have a negative effect on the party's scheduled 2015 National Congress.
He said the recent mishaps was only a learning process and will not have any detrimental effects on the party.