Nitiwul begins operation reduce prices against NPA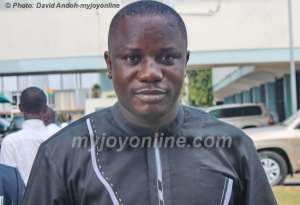 The Deputy Minority Leader is leading a crusade to force the National Petroleum Authority (NPA) to reduce prices of petroleum products.
Dominic Nitiwul does not understand why Ghanaians would still be paying high prices for fuel when the crude oil prices at the international market have been reduced drastically.
The NPA claims to be operating an automatic fuel adjustment policy which means when prices of crude oil are increased or reduced on the international market, it should automatically affect prices in the local market.
Even though the price of the crude oil is quoted in dollars, the cedis is converted into dollars to purchase the crude oil. This means when the cedi depreciates in value it affects the cost of purchasing the crude oil and per the automatic adjustment formula it would affect the price of the commodity in Ghana.
When crude oil was selling at over 100 dollars per barrel on the international market, a gallon of petrol was selling at 15.00 cedis per gallon.
However in the last few months the cedi has experienced some stability and the price of the crude oil on the international market has reduced to a remarkable 80 dollars per barrel yet the local price remains static.
Dominic Nitiwul told Joy News' Parliamentary correspondent Elton John Brobbey the prices of petroleum in Ghana must be reduced because the two most important determining factors in the pricing have either stabilised or reduced.
"I am beginning a campaign for the reduction of fuel," he stated.
The NPA had only recently justified a marginal two per cent reduction in prices of petroleum products claiming it has to recoup debts incurred as a result of under recoveries when the prices were high.
But Nitiwul is adamant. He said Ghanaians "are being cheated" and wants the NPA to comply to its own formula.