NDC Vice Chair To Oil Grand Agenda For Election 2016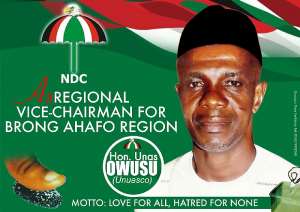 Newly elected Vice Chair of the Brong Ahafo regional NDC, Unas Owusu has indicated a strong resolve to change a lot within the party in the region together with his chairman and other executives.
Unas Owusu who spoke to rawgist.com thanked delegates immensely for the confidence they expressed in him through their votes that gave him the 180 votes that elevated him to the regional Vice Chair position last weekend.
He says beside the grand agenda of winning election 2016 emphatically in the region, issues of party communication both internal and external as well as youth and women development within the party are priorities to be covered.
He hints that there is indeed a grand scheme to upset opposition parties in the forthcoming general elections.
Unas Owusu, who is a Techiman based businessman, tells rawgist.com he is a grassroots person who has played a unifying role within the party. He is also known widely to be a financier of the party in the area.
His campaign towards the regional position was rather quiet and his victory left many dumb-founded.
He tells rawgist.com he will continue to serve the best interest of the party and its members in the region.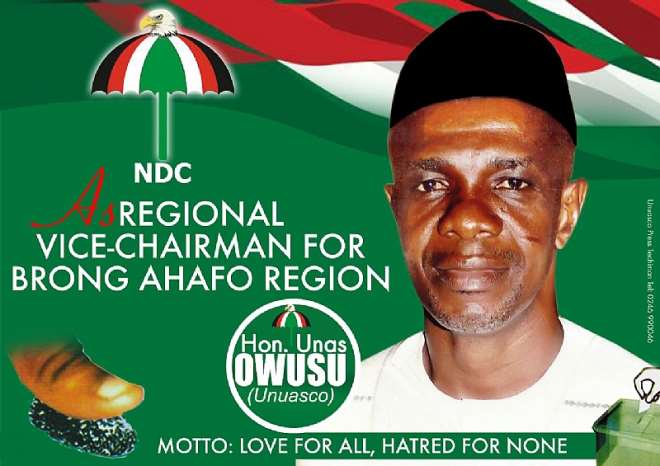 UNUASCO