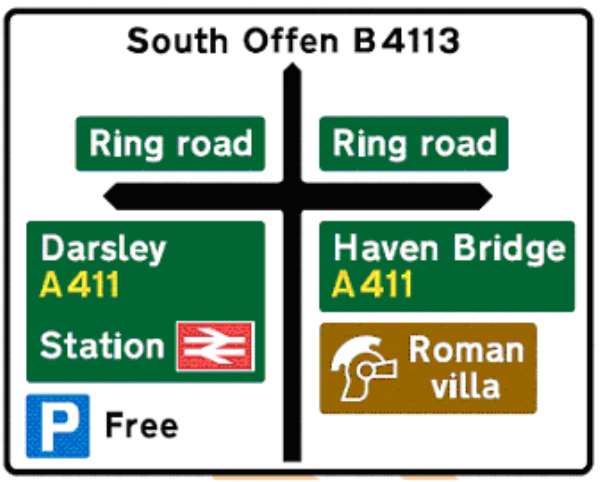 Wa, July 1, GNA - Lack of road signs and markings at appropriate locations on major roads in the Upper West Region has been identified as the major obstacle to road safety in the region. Mr. Peter Ndekugre, Regional Commander of the Motor Traffic and Transport Unit (MTTU) of the Ghana Police Service, said the relevant agencies in-charge of fixing these road signs were not co-operating with the police to address the problem.
He was speaking at the launch of the Dunwell's road safety campaign and best driver award in the region at Wa on Wednesday. He also expressed concern about the attitude of articulated truck drivers travelling through the region to Burkina Faso and Mali. Apart from causing accidents, he said, their usually overloaded trucks damage telephone lines and electricity cables crossing over the roads, thereby disrupting communication and electricity supply in some communities along their route.
"Only last week, four articulated truck drivers were fined a total of 4.5 million cedis by the Wa circuit court for various traffic offences."
Mr. Ndekugre said, 13 road accidents were recorded in the first quarter of this year during which seven people died as against six accidents with four deaths in the same period last year.
In an address delivered on his behalf, Mr. Victor Larbi, Managing Director of Dunwell Insurance Company Limited said the institution of the award scheme for drivers was his organisation's social responsibility to complement the efforts of the National Road Safety Commission to ensure safety on the roads.
He said the scheme was unique in the sense that passengers and their peers would decide who would eventually be the best driver at the regional and national levels.
According to him, since drivers played a great role in the socio-economic development of the country in various ways, they needed some kind of motivation to improve their performance.
Mr. Godfred Bayon Tangu, Wa Municipal Chief Executive, who presided at the function called on drivers to patronise the exercise so that in the end, who ever wins would be the best driver.