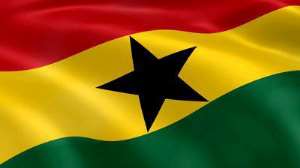 Ninety years ago Ghanaians, and Africans for that matter, cried out to God asking for their Independence from the Colonial Masters. Many gave their lives for the fight to rule over themselves and determine the destiny of Africa in the hands of Africans.
God from heaven carefully listened to their cry and prayers giving them fifty to sixty years ago their Independence. Dr. Kwame Nkrumah, like other black Presidents, promised their people to be able to manage their own affairs and establish wonderful countries for the benefit of their respective people to live in peace, love and prosperity. After years of suffering and casualties, Africa was finally in the hands of the Africans themselves.
Jehova is a God that wants his own people to love one another, have peace among each other and be prosperous; he does not want his people to suffer on the streets of Accra or see children in schools under trees. As God is the Father of all Nations, he takes special care for the troubled continent Africa and particularly his beloved Ghanaians, his black Paradise on Earth.
As after Generations of failed promises, God is interfering in the life of Africa. He has realized that black African Leaders cannot fullfil their made promises to make their people be prosperous. He has already taken the first step to rescue his people by giving the African Economy into the hands of more qualified people knowing they are not better humans than anyone else. Like a Medical Officer is not a God in White Clothes, but a servant to help the sick with his expertise and acquired wisdom practiced on many patients. After Ghana's Independence 51% of the Mining Sector belonged to the Ghanaians, today only 6-8% and Jubelee Field is giving only 12% revenue to the Republic of Ghana. Without IMF bailout and Donor money Ghana, and Africa at large, cannot survive.
In his almighty wisdom God knows the day will come Whites will no longer be willing to help Africa with donor money as sixty and more years should be enough support for a blessed continent like Africa with all its given natural resources. In latest hundred years the time will come Africa's soil will be empty and no natural resources will be left to back up Loans and Bail out programmes from IMF and Worldbank etc.. The window for potential progress in Ghana and Africa is limited and soon closing. God is teaching us in his scriptures, we should acquire wisdom as money (natural resources) with no wisdom is useless but money with wisdom is so powerful.
Therefore God has made the decision that today's African generation is at a crossroad to keep their independence and rule over themselves, of to be ruled over by more qualified white Foreigners, not as Colonial Masters, but as God's servants to serve Africa and make the right decisions for Africa to prosper their economies and societies like a qualified Doctor does it by fixing problems. Africa's problems are based primarily in the wrong mindset of Africans; it is entirely in the hands of the young generation in Ghana to change their thinking and actions to make Ghana the Ruler of Africa, the Black Paradise God created it to be and to be governed over by their own people, or coming back to the White Man making much needed changes for the benefit of his people.
The Israelits were the chosen people from God and a walk of forty days to the promised land took forty years: Why ? God in heaven saw in the mind of his chosen people thoughts and behavior not being in line with him for which he did not allow them to enter the promised land, waiting for them to qualify and mature to become the real chosen people to be rewarded with a wonderful live in the promised land he had prepared long time before for them. Once they changed their mindset and were in line with God, they entered the promised land.
Ghanaians are like these Israelites; it is in their hands to decide about their own fate and change their mindset to be in line with God or he will, by his power and force, bring them into the hands of other servants willing and capable to make the right decisions over and for them: the White Man.
Any White Man with a clear understanding of Africa and blessed with a Vision minded lifestyle, can see above the troubles and suffering in Ghana that truly God has in his endless wisdom created Ghana as the best country in all of Africa, besides having to lead the African continent, and one of the best countries in the world. It is the destiny of Ghana to teach the world the new concept of humanity God wants to rule his people.
Ghana: do not wait to fullfil your destiny !
Sakumono, 09.11.2014
Kind regards
Dipl.-Pol. Karl-Heinz Heerde
Sakumono Estate, Block D 10, Apartment No 9
Sakumono
Accra
Phone 0265078287
eMail:
[email protected],
[email protected],
[email protected]