THE CHALLENGES FACING DISTANCE EDUCATION STUDENTS AT UNIVERSITY OF GHANA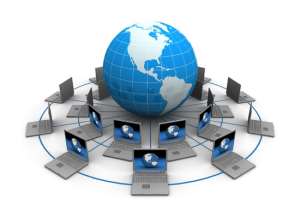 One of the major objectives of the Ghana national policy on Education is the provision of equal educational opportunities to all citizens at different levels of education. With regard to high education, an aspect of the policy encourages distance learning (education)-education that may be received outside the university environment to be organized and delivered by tertiary institutions in Ghana.
The term "Distance Education'' refers to an educational approach in which there is quasi- separation of the learners and the lecturers in time and space (Keegan, 1996). In distance education, the instructor and instructional strategy and methods are subsumed into the learning materials popularly referred to as the study materials that have been designed as self directed learning guide for students. The term open learning refers to the philosophical construct that seek to remove barriers and constraints that may prevent learners from accessing and succeeding in quality and lifelong education. Most universities in Ghana run distance education program especially university of Ghana, it is sad the way distance students are treated at the national university every academic year.
This semester most distance students didn't have access to reading materials which they have paid for, some could not even register and the university authorities are going to write examination and mid team paper when most of the students can't have access to reading materials after paying all this huge sum of money, the only thing the university can do is to tell the student to go to gmail to download softcopies of books at their own expenses, the question I will like to ask is what about those who do not have smart phones, laptops and electronic reading materials but have paid huge sum of money to be giving reading materials.
Challenges distance students are facing at university of Ghana
University of Ghana is not without a number of challenges that have resulted from
different political systems, population growth, international and national decrees and a new socio-economic dispensation. Below is snapshot of issues that characterize distance education system in relation to access, quality, equity and relevance face the students.
• Inadequate infrastructure and info-structure (poor infrastructure, inadequate classrooms, teaching aids, and poor learning environments due to neglect of the physical facilities at the various centers in Ghana).
• Lack of adequate staff development programmes for sustainable career structure
• Inadequate instructional materials, books and learning materials
• Gender disparity which is more pronounced in the rural areas
• Declining standards in quality with learner achievement test results comparing unfavorably with other countries in the region
• Lack of funding from the government.
• Lack of effective monitoring of the management
• Inadequate directional, relevant and functional curriculum
• Inadequate teaching and learning facilities leading to poorly prepared students and lack of self confidence in student graduates
• Lack of correct and reliable operational data and statistics for education Planning.
• Inadequate administrative procedures
• Lack of systematic approach in ICT use in distance education settings in order to tap into the potential of ICTs to address the challenges in the distance education system.
Information and communication technology is indispensable teaching and learning tools, therefore for any successful teaching and learning to take place both the government and universities authorities must make frantic efforts to provide all the necessary facilities and human resources.
FROM SAMUEL NSIAH AGYEMANG,
UNIVERSITY OF GHANA, LEVEL 200
PSYCHOLOGY AND INFORMATION STUDIES.
0540981328.