Egypt student killed as Morsi backers, police clash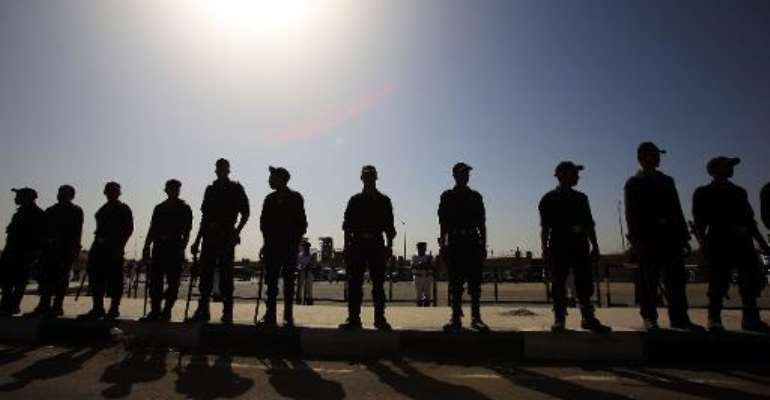 Cairo (AFP) - A student was killed on Friday in clashes between supporters of Egypt's ousted president Mohamed Morsi and police south of Cairo, security officials said.
Violence erupted as Morsi supporters staged a protest after Friday prayers in the province of Fayoum, 100 kilometres (62 miles) south of the capital.
Police used tear gas after protesters fired birdshot at them, a security official said, adding that five demonstrators had been arrested.
The exact cause of death of the 19-year-old student was still unclear, said health ministry official Medhat Shukri, adding that three policemen were wounded.
Supporters of Morsi still attempt to stage protests demanding his reinstatement, but their rallies have dwindled amid a deadly government crackdown since the army ousted the Islamist last year.
At least 1,400 people have been killed in the crackdown, while more than 15,000 have been jailed and hundreds sentenced to death.
The authorities have tightened security across universities after more than a dozen students were killed in violence sparked by pro-Morsi protests during the last academic year that ended in April.