Regional And Global Effort Critical For Restoration Of Burkina Faso—UN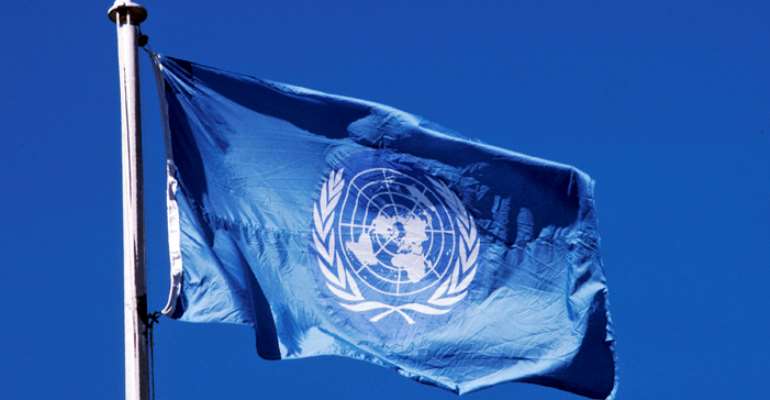 Secretary General of the United Nations Ban Ki-Moon has reiterated calls for all parties in Burkina Faso's political deliberations to reach an agreement for a peaceful civilian-led transition as soon as possible.
Ban Ki-Moon reignited his admonition at the opening of an extraordinary meeting of ECOWAS heads of state in Ghana's capital Accra in a speech read on his behalf by the Special Representative of the United Nations Secretary-General and Head of the United Nations Office for West Africa (UNOWA), Dr. Mohammed Ibn Chambas.
Presidential Power play in Burkina Faso remains dicey after its president Blaise Compaoré was compelled to resign on Friday the 31st of October after days of civil protest against his controversial constitutional amendment which could see him extend his 27 year presidential tenure.
The Burkinabe military designated Lt Col Isaac Yacouba Zida as the transitional leader after the departure of Compaoré.
The Economic Community of West African States (ECOWAS), United Nations and the African Union have been united in their stance against keeping Burkina Faso in the reigns of martial rule for a prolonged period of time.
Even though the military is yet to publish a timetable for their resolve to return power to a civilian transitional government, the African Union has given Burkina Faso's army two weeks to do so or face sanctions.
The presidents of Nigeria, Senegal and Ghana – Goodluck Jonathan, Macky Sall and John Dramani Mahama – have already visited the country to broker peaceful transition to civilian and democratic rule in that country.
Kumasi based Ultimate Radio is now Ultimate fm and a big launch is expected to hit the city of Kumasi and the Ashanti region in December. For now, the station is on test transmission while serious rebranding is ongoing. Ultimate fm Experience it!
Mr. Ban Ki Moon described the situation in the country as both a "turning point" and a "fragile juncture" for the country.
He reassured, "the United Nations will continue to encourage all parties to reach an agreement as soon as possible for a peaceful and civilian led transition leading to democratic elections in a timely fashion."
Mr. Moon also emphasized need to "protect the rights of all the Burkinabe people including the opposition, civil society groups that have accompanied the popular insurrection and members of the former government in order to ensure a consensual and inclusive transition.
The UN secretary general emphasized that regional and global corporation, support and solidarity will be crucial in establishing a solid basis for long term democracy and stability in Burkina Faso.