'Step Up Security For DCEs'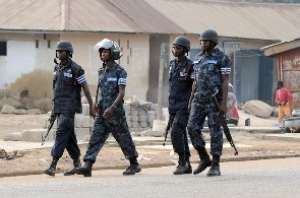 The late Peter Kenyenso
Vladimir Antwi Danso, Acting Executive Director of the Centre for local Governance Advocacy (ClGA), has said that the government and its allied agencies must step up efforts at beefing up security for all Metropolitan, Municipal and District Chief executives (MMDCes) in the country.
He noted that the security and safety of MMDCes had been relegated to the background and not given the required attention by the nation.
The call for adequate security for MMDCes comes on the heels of the murder of the District Chief executive (DCe) for Nkwanta South, Peter Kenyenso.
The late DCe was purportedly shot in front of his house Monday night while he was said to be searching for his mobile telephone in his vehicle, and was confirmed dead on arrival at the hospital.
So far, nine people have been arrested in connection with the murder of the DCe.
ClGA, in a statement issued in Accra yesterday and signed by Professor Antwi Danso, stated that in most cases, the protection of MMDCes was left in the hands of city guards and municipal task force members, who might not possess the required standard security proficiency to protect such important central government representatives.
'This phenomenon obviously does not promote good local governance because most MMDCes are now living in fear, obviously affecting their ability to manage and lead their local governments as required,' he observed.
In reference to Section 20 (3d) of the local Government Act 462 of 1993, which makes MMDCes 'the chief representative of the central Government at the District', Prof. Antwi Danso argued that the Act implies that 'MMDCes are required to be accorded all the protection and courtesies extended to similar central government representatives in the performance of their duties.'
The statement emphatically appealed, 'ClGA is urging the Ministries of local Government and rural Development (MlGrD), Interior and the Office of the President, to as a matter of urgency, come out with practical measures put in place to protect and ensure the security of MMDCes in Ghana in order to prevent the re-occurrence of the Nkwanta South episode, since all MMDCe's are now living in fear.'
By Jeffrey De-Graft
[email protected]