Convicted drug dealer bares chest on Joy FM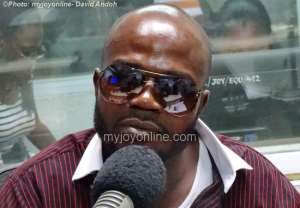 Listeners of Joy FM were held captive Wednesday morning by a convicted drug courier who gave a chilling account of how he got involved in drug dealing.
Christopher Boakye Amponsah, popularly called Tough, got into drug dealing whilst a student in the University.
He was a student leader at the time (he had been at every stage of his education) and a desire to make some extra cash brought him into contact with drug couriers.
His modus operandi was to swallow pellets of drugs and cart them abroad where they were discharged for dealers on standby.
He received some cash in return which he spent on a lavish lifestyle in school.
More soon.