Pastors travel to India for powers - Akonedi shrine;urges pastors to concentrate on biblical teachings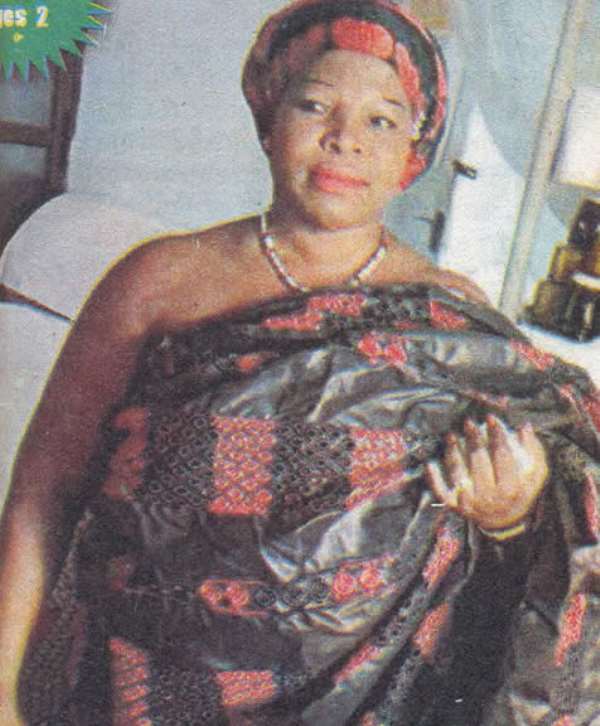 The Akonedi priestess in the Eastern region, Nana Abena Esi has revealed the traits of some men of God who travel as far as India to get powers to work in the House of the Lord.
She said the activities of these fake pastors can easily be identified by their deeds. According to her, they are money conscious since they spend huge sums of money to get powers from their spiritual source.
She also said some of these men of God follow strictly the orders of their masters and recommend spe­cific ways of solving problems brought before them.
These, she said, include imple­menting directions of the gods such as bathing naked, drinking concoc­tion of coloured oil and perform­ing mere magic during church ser­vice where congregants are moved down by a force when the pastor raises hands or blows air from the mouth.
She called on Christians to be­ware of their activities since such men of God are merely magicians and slaves of gods.
The shrine priestess, also known as Nana Mercy said these during the celebration of this year's Yam farm at Larteh Akuapem in the Eastern region.
The Akonedi priestess further stated that she will soon complete an ultra- modern school complex facility under construction in Accra, to help impact knowledge on chil­dren.
She said, when this is done it would help reduce the erroneous impression about traditional prac­titioners that they contribute noth­ing to national development.
According to her, the important role of traditional practitioners to national development cannot be underestimated and cited spiritual defence, environmental protection, curing both physical and spiritual ill­ness, job creation and poverty reduc­tion as part of the contributions of traditional practitioners to the de­velopment of the nation.
She entreated Ghanaians, espe­cially, religious groups to refrain from attacking and looking down upon traditional religion since they also believe in God, but have differ­ent way of worshiping him.
She urged Christians to concen­trate on their biblical responsibili­ties by evangelizing to save the coun­try from its current state of high crime rate and indiscipline. The Akonedi priestesses said in the olden days when churches were not many in the country, crime rate and indiscipline were minimal. However, in recent times when churches are found in every corner of the country, there are high levels of criminal activities in society.
She stressed that in a typical tra­ditional society, such as Akuapem Larteh, crime rate is very low due to the fact that, the gods punish anyone who engages in criminal activities.
The Akonedi priestess stated that Christians must stop the hypocrisy by ending the casting of insinuations on traditional practitioners and spiritualists since some turn around to seek spiritual support for the growth of their churches.