Anti Progress Forces Target Ghana - Duncan Williams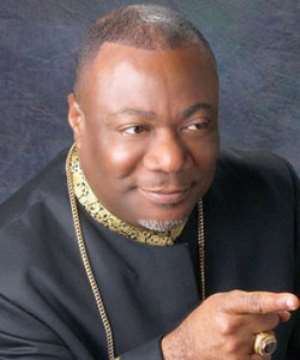 Archbishop Nicholas Duncan-Williams says forces of darkness are plotting to cause severe problems to befall the nation and prevent it from progressing.
According to him, the forces are bent on ensuring that no amount of intervention from donor organisations and development partners can rescue the nation should such calamities occur.
The Archbishop recently announced a 'revelation' from God regarding the plan of the devil to bring the deadly Ebola virus into the country and called on religious leaders to hold prayer sessions to fight it.
He said he had similar revelations about Liberia earlier in the year and even went there to discuss it with President Ellen Johnson Sirleaf.
The recent uprising in Ghana's northern neighbour, Burkina Faso, he claimed, was also revealed to him two months ago which compelled him to meet the leaders there about it.
'I know there are forces out there that really want to cripple this nation…there are forces out there that really want to see people suffer,' the Papa, as he is also known, told Joy FM's Super Morning Show host Kojo Yankson on Monday, November 3, 2014.
The show was transmitted live from the church's headquarters in Accra.
He said the so-called 'anti-progress forces' are 'in every aspect of our progress as a nation.'
'And that's why spirituality in nation building is very important,' the Archbishop noted, stressing that 'a lot of skilful intercession' needed to be done to fortify the nation against any form of spiritual attacks.
He also warned against a civil uprising against the government, likely to be initiated by dissatisfied youth akin to the Arab Spring that saw nations like Tunisia, Egypt and Libya plunged into chaos.
Nevertheless, Archbishop Duncan-Williams said Ghana is destined for greatness and would pull through only if the government takes the right decisions.
'The President must look at the leadership around him…You must surround yourself with people who can speak truth to power.'
CREIT: myjoyonline.