MCE Says Assembly Staffs Are Naive Of Local Government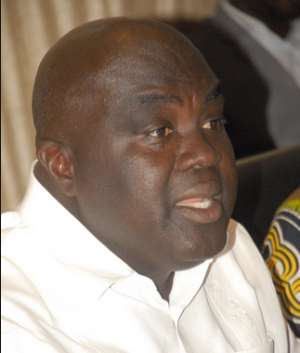 Chief Executive for Ashaiman municipal assembly, Hon. Ibrahim Baidoo has called on local government service to "step up" their duty" to providing capacity building to workers within MMDAs because according to him they are naive of local government operations.
He said most of the technocrats apart from the classrooms experiences needs to be trained on local government system.
"I think that local government system needs to update or upgrade the capacities of the assembly staffs in terms of giving them some orientation and some training for them to appreciate what local government system is all about."
The MCE described it a worrying and challenging the emergence of novices in the various Metropolitan Municipal District Assemblies and said it is a "major set back" to the development of the local government system.
"Most officers are posted to the assemblies and they don't have adequate knowledge about local governance, and as MCE it is a difficulty sometimes in getting people or pushing people to respond to certain calls or decisions taken at the assembly level"
Hon Ibrahim said it is very stressful in dealing with such officers and therefore urged on the local governance service to move fast in building capacities of officers of the various assemblies.