20 DRCongo opposition supporters held over banned protest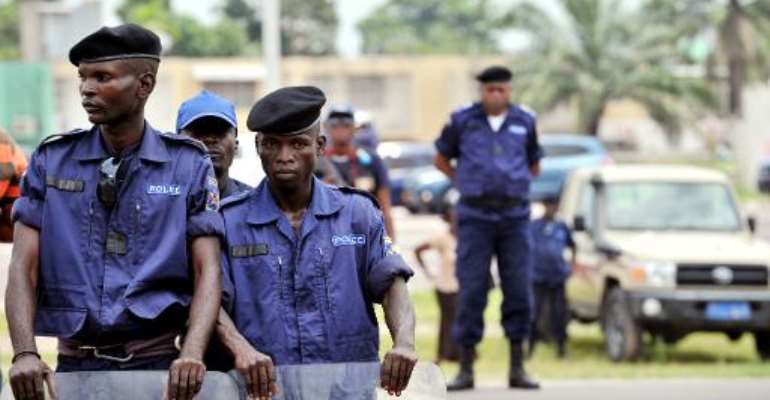 Kinshasa (AFP) - Police in the Democratic Republic of Congo on Monday briefly arrested 20 opposition supporters staging a banned protest to demand national talks aimed at ending violence in the country's volatile east.
The main opposition parties, the Union for the Congolese Nation (UNC) and the Union for Democracy and Social Progress (UDPS) had called for a sit-in in front of the headquarters of the UN mission in the country.
They are demanding a national dialogue to end two decades of violence in the country's east in line with a February 2013 accord signed by DRCongo and 10 other African countries in Addis Ababa.
Charles Mbenga, an adviser to UNC chief Vital Kamerhe, told AFP later that "all our members have been freed".
"They shouldn't have been held in the first place," he said, calling the arrests "illegal".
An AFP journalist had earlier seen about 20 opposition supporters being arrested, a third of them women.
On Saturday, more than 2,000 people took to the streets of Kinshasa to protest a bid by President Joseph Kabila to amend the constitution so he can stay in power beyond his two-term.
Kabila became Africa's youngest leader at 29 when he was propelled into office after the death of his father Laurent Kabila in 2001, at the height of a civil war that became known as "Africa's Great War".
He won elections in 2006 and 2011, but the constitution requires him to step aside after his current term ends in 2016.