Ghana Will Not Meet 5000mw Electricity Generation Capacity By 31/12/2015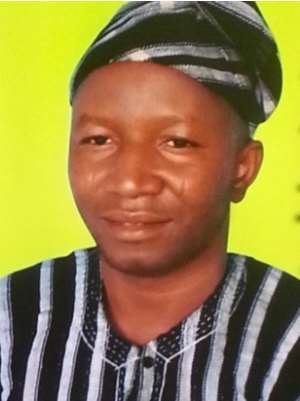 Mahama Hudu
Ghana has a huge potential to grow the economy and also create wealth (employment to acceptable levels). The fundamental goal of this government is to grow the economy through ensuring a reliable energy supply by 2015. In 2000 the government had an agenda to modernize economic growth through the private sector. If government accepted that 'the private sector is the engine of growth', then we must as well agree that electricity is the fuel to the engine of this growth.
It is not a choice but a must for government to prioritize energy development in this country as a step towards economic emancipation. Government's determination to deliver its promise of 5000mw capacity is welcoming, but not doing much on delivering and equal measure of generation is as well worrying. Even though our analyses indicated that government will not be able to achieve the 5000mw by 31/12/2015, it directs much of it efforts towards capacity addition and little on activities that will increase generation to meet existing capacity. Whiles we appreciate government effort in achieving its target; it is not cost effective to keep idle capacity as it is in Ghana, this is mostly blame on lack of the availability of gas, light crude, fall in water levels or faulty plants.
It is our wish that government turn most of its attention on activities that will reduce the 23% of technical and distribution loses, effective maintenance of existing facilities, taking initiatives that makes available sufficient gas, light crude oil and steam to get the existing electricity infrastructure to operate on full scale. The country currently has approximately some 2,512mw dependable capacity and a good percentage of this capacity remains idling, it excludes the 23% of technical and distribution loses. When these are fixed obviously the 200mw of load that is shed daily will be normalized. Considering current interventions by government and IPPs Ghana will be adding in approximation 672.5mw by 31/12/2015 to make a total of 3,184.5mw but expected to hold a capacity of 5320.5mw by 2019. The current energy revolution is expected to end on 31/12/2025 whiles the next revolution ends in December, 2050.
Expected Electricity Capacity on and after 31/12/2015
| | | | |
| --- | --- | --- | --- |
| Plant | Installed Or Ongoing Capacity (mw) | Dependable Capacity (mw) | Time Of Delivery |
| Tema Thermal 1 Power Plant(TT1PP) |   126 |   100 |   Date to 31/12/2015 |
| Tema Thermal Power Plant (TT2PP) |   49.5 |   45 |   Date to 31/12/2015 |
| Sunon Asogli | 200 | 180 | Date to 31/12/2015 |
| Takoradi Thermal Plant (T2) |   220 |   110 |   Date to31/12/2015 |
| Takoradi Thermal Plant (T3) |   132 |   120 |   Date to 31/12/2015 |
| Mines Reserve Plant (MRP) |   |   35 |   Date to 31/12/2015 |
| Akosombo | 1024 | 900-960 | Date to31/12/2015 |
| Kpong | 230 | 140 | Date to31/12/2015 |
| Cent/ Osonor | 126 | 120 | Date to 31/12/2015 |
| Takoradi International co.(Tico) |   220 |   200 |   Date to 31/12/2015 |
| Takoradi Power co (Tapco) |   330 |   300 |   Date to 31/12/2015 |
| Osagyefo PB | 125 | - |   |
| 2 Power Barges | 450 | - | 2016 |
| General Electric | 1000 | - | 2016 |
| Bui | 400 | 200 | Date to 31/12/2015 |
| Navrongo solar | 2 | 2 | Date to 31/12/2015 |
| Kaleo, Lawra, and Jirapa solar |   8 |   - |   - |
| Juale Hydro | 87 | - | 2019 |
| Dumunli Hydro | 300 | - | 2016 |
| Pwulugu Hydro | 48 | - | 2019 |
| Hemang Hydro | 93 | - | 2019 |
| Wind | 150 | 0 | 2016 |
| Capacity | 3184.5 | 2,512 | On 31/12/2015 |
| Capacity | 5320.5 |   | After 31/12/2015 |
Center for Energy Research – Ghana
Email: [email protected]
Tel: (0506734457)