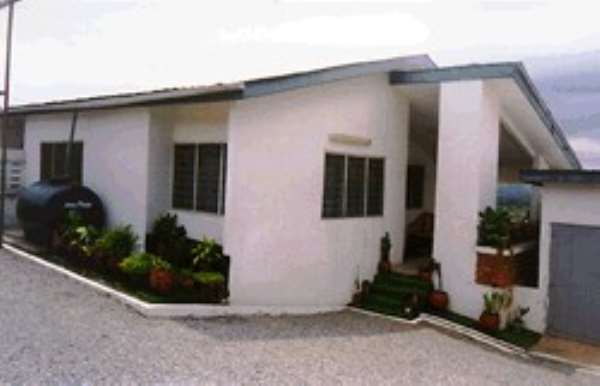 Enchi(W/R) June 29, GNA - Madam Sophia Horner-Sam, Deputy Western Regional Minister, has announced plans by the Regional Coordinating Council to negotiate with an American investor to help finance a Regional Farmers Housing Scheme.
She made the announcement when she paid a courtesy call on the chiefs and people of the Enchi Traditional Area and addressed durbars at Yakasi, Susan and Karlo in the Aowin Suaman District. Madam Horner-Sam said architects working on the Scheme have been asked to redesign the drawings to suit the cultural and economic ties of beneficiaries.
She said the beneficiary farmers would have their houses built at preferred locations.
The beneficiaries are expected to pay back through crop harvests. Mr Kingsley Ofori-Asante, District Chief Executive asked the cocoa farmers to patronise the Government's mass cocoa spraying exercise, to help eradicate the black pod disease that had affected farms at Sefwi; Juabeso; Koorjuor; Enchi, Adieso and Akontombra Nkwanta. He said lack of regular maintenance of cocoa farms was the major cause of poor yields.