Mugabe to set up commission to probe factions dividing party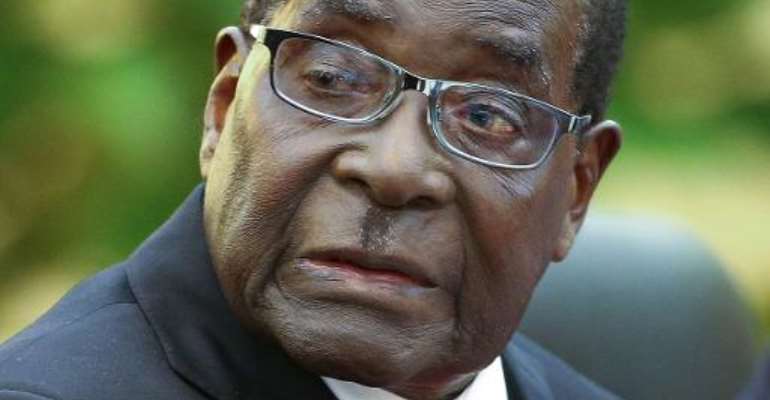 Harare (AFP) - Zimbabwean President Robert Mugabe will set up a commission to probe allegations of factionalism threatening to divide his ZANU-PF party ahead of an elective congress in December, the party spokesperson said Friday.
"The President was candid enough and frank enough to tell us the factions he has been advised are existing, accordingly he will set up a commission to look at the allegations of these factions," Rugare Gumbo, the ZANU-PF spokesperson said.
Gumbo said ZANU-PF's supreme decision making body, the politburo had a "robust, frank and open" discussion on factionalism Thursday with Mugabe naming alleged faction leaders as Vice President Joice Mujuru and Justice minister Emmerson Mnangagwa.
Mujuru and powerful former spymaster Mnangagwa are seen as the leading contenders to replace Mugabe, who has been in power since independence from Britain in 1980.
Infighting has escalated following Grace Mugabe's surprise nomination to lead ZANU-PF's women's league, amid speculation she could be aiming to take over from her husband when he steps down or dies.
Mugabe is expected to be confirmed as the party's leader at the congress, but the fight for positions on the powerful politburo could be decisive for the campaign to succeed him.