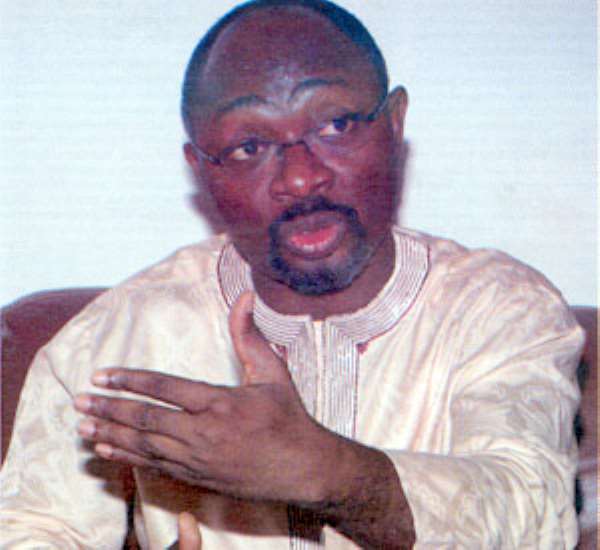 Alfred Agbesi Woyome, the National Democratic Congress (NDC) bankroller, accused of fraudulently receiving Ghc51.28 million judgment debt, yesterday stressed that the government did not pay him for the services he rendered in connection with the stadia project for CAN 2008.
He said the evidence of Andrea Orlandi of Waterville who had testified in the course of the trial that whatever money was owed to them by Government was fully paid, was a talk for Waterville and not for him (Woyome).
The accused person told the Accra Fast Track High Court, presided over by Justice John Najet- Assam, that the letter by Betty Mould-Iddrisu, former Attorney-General, to the ministry of finance categorically stated that he had a contract with the Government of Ghana.
The principal state attorney in the case, Mrs. Yvonne Obuobisa, who was cross-examining Woyome, put it to him that Betty was misled, and that was why she believed he (Woyome) had a contract with the Government.
The accused person replied that he submitted the bid for Waterville and Vamed Engineering and that the tender was signed by him as an individual entity.
According to the witness, Vamed pulled out of the CAN 2008 because they did not know Waterville, adding that it was particularly after the supplier's contract was terminated that they opted out of the bid.
In addition, Woyome said after Vamed had backed out, he had to bring a company and he chose to invite Waterville which led to Vamed completely withdrawing from the technical aspect of the bid and explained that they (Vamed) was a little reserved about the building of hospitals which was part of the project.
The state attorney put it to him that Vamed withdrew from the bid and wrote to the then Minister for Education, Youth and Sports, Yaw Osafo-Maafo, stating that they did not have the expertise.
Woyome agreed with her but said the letter was written as Vamed intended it and agreed with the state attorney that Vamed left without designing anything for the stadia construction for CAN.
Woyome, who is a retired diplomat, said he was not privy to details of the award of the contract of CAN 2008 to Shanghai and said he did not take part.
Furthermore, he stated that he was told the Government of Ghana had signed a Memorandum of Understanding (MoU) with Michelletti, Waterville, Quansah, among others, to refurbish the Accra and Kumasi Sports Stadia but it happened after his purported bid was cancelled by the Government.
In response to the relationship between him and Waterville, he said it was to ensure acceptability on the international scene.
The state attorney in the case put it to him that a certain Orlandi had also said that M-Powapak had an agreement with Waterville to provide funding for the construction of the stadia for CAN 2008
The accused, also a businessman, said he could not remember all that the witness said.
The case has been adjourned to Today.