"Lazy" NDC Gov't Is Treating Workers Like "School Children" – Sammy Awuku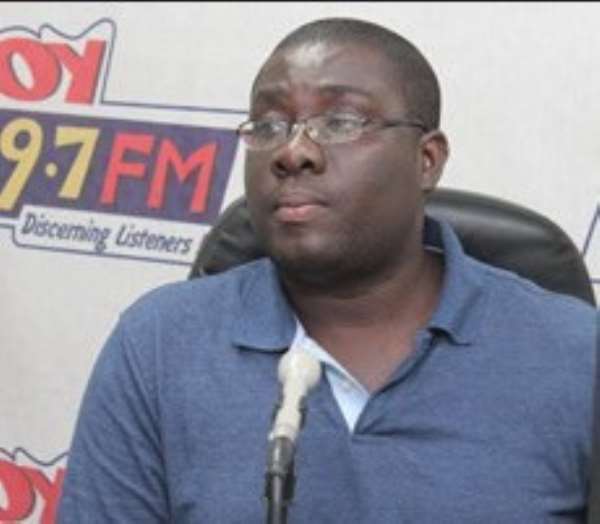 Sammy Awuku
Sammy Awuku has importuned striking public sector workers not to postpone their action until the government begins to show signs of interest in their plight.
Speaking on Peace FM's Morning Show "Kokrokoo", the NPP National Youth Organizer insisted that the incumbent government has squandered the pension contributions by the workers.
Sammy Awuku however implored the government to address the concerns raised by the public sector workers.
According to him, the government is treating the workers like "school children", forgetting that the workers are full-grown adults who have contributed to better their lives in the future.
Reacting to the government's inability to manage the second tier pension contributions, Sammy Awuku labeled the government as "lazy".
Without a shred of doubt, Sammy Awuku stated emphatically that the government has "chopped" pension monies of the workers.
'All over the world, pension fund and pension money is used by lazy government all over the world to pay for their vulgar display of opulence…I'm saying the money, them chop…This people; they chop GYEEDA, chop SADA.'
To him, the government has no clue of the sums of money the workers have contributed; hence its failure to make give a vivid account.
He therefore dared the government to be bold and reveal the amount to the workers.
'Should the government be bold and tell the workers that here is the money and so, the workers should come for it, it will be one of the wonders in the world…Even if it were the NPP in power and behaving like this, I will have the moral courage to still come and talk for them. So, the workers should not postpone their suicide letter. This government has demonstrated clearly not to show interest," he asserted.
Source: Peacefmonline.com