Clashes at mass rally against extending Burkina leader's rule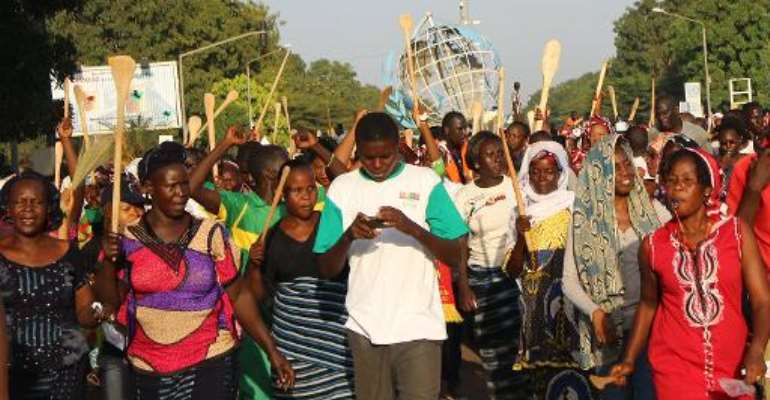 Ouagadougou (AFP) - Hundreds of demonstrators were battling police in the capital of Burkina Faso on Tuesday after a mass rally against plans to let President Blaise Compaore extend his rule beyond 30 years.
Firing tear gas, security forces charged the protesters after they apparently ventured too close to the national parliament. Most of the demonstrators fled but several hundred stayed on to battle the police, according to an AFP reporter at the scene.
The violence broke out two hours into a march in the capital that drew up to one million people, according to opposition leaders.