NDC youth vow to resist attempts to lock up office of Tamale mayor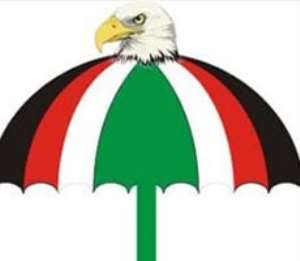 Gbewa Youth, a youth wing of the National Democratic Congress, in Tamale say they will resist any attempt by the paramount chief of Tamale and the Nyakpala chief Naa-Yakubu to have the office of the Tamale Metropolitan Chief Executive Abdul Hanan Gundadow locked up.
The NDC Youth alleged that the two chiefs have threatened to lock up the Mayor's offices after the assembly prevented some traders to conduct business on the piece of land.
The youth say the son of the Tamale chief sold the front view of Tamale Kasajan Company Ltd in clear disrespect to the assembly's decongestion policy.
In a press statement issued and signed by Chief Zaachi Salman Sibri, the Gbewa Youth said since the appointment of the Metropolitan Chief Executive by President John Mahama year ago, his policies are giving the Tamale metropolis a facelift.
They say chiefs and opinion leaders should encourage the Mayor instead of looking out for their personnel interests.
They outlined the construction of five markets underway at various communities in the metropolis and the Tamale affordable housing project among others as some of the good works of Mr  Abdul Hanan Gundadow.
The irate NDC youth also said they are reliably informed that the two chiefs have asked the President to remove from office Abdul Hanan Gundadow and the Employment and Labour relations Minister Haruna Iddrisu.
According the Gbewa Youth, the two officials ''have threatened to invite sub chiefs to march to the office of the Tamale mayor to lock it up until the MCE is finally removed from office. Messages have already been sent to the sub chiefs of Nyankpala traditional area in that regard". 
The therefore appealed to the President to ignore calls to remove  Abdul Hanan Gundadow.