Haruna Iddrisu promises full disclosure of monies paid under Second Tier pension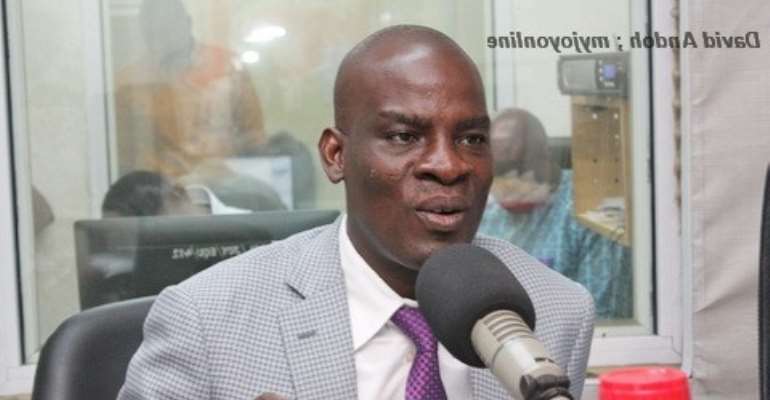 Labour and Employment Minister Haruna Iddrisu says there will be full disclosure by the end of the week on the controversial second tier pension scheme which has sent public sector workers withdrawing their services.
Mr Iddrisu has tasked the National Pension Regulatory Authority, the Bank of Ghana and the relevant stakeholders to sit and tabulate the five per cent of the workers' contributions, and the interest accrued on it and make it available.
In an interview with Joy News ahead of an anticipated meeting with the angry workers tomorrow, the sector Minister said government is "reliable" and can be "trusted" to manage the workers' contributions.
Twelve public sector workers unions have declared an indefinite strike in protest over what they say is government's poor handling of the second tier pension scheme.
The unions are demanding to manage their individual pension scheme and have promised to stay on strike if government fails to respect their decision.
Government though has proceeded to court, asking the court to declare the strike as illegal and for the court to also make a declaration on who the employer of the public sectors is.
The Attorney General in the writ said the labour unions are likely to pay for the losses incurred to the state as a result of the strike.
The court action appears to have angered the workers all the more.
The Employment Minister had scheduled a meeting with the workers on Tuesday, but spokesperson of the workers, Reynolds Tinkorang told Joy News' Dzifa Bampoh they are uncertain about attending the meeting.
He said they have been served with the writ of summons and does not understand why government would send them to court and still want to have meetings with them at the same time.
"This is how the minister behaves. He invites us for a meeting and the next thing is either a summon to the court or to the Labour Commission," he complained.
He added though that they will meet tomorrow to decide whether to attend the meeting being organised by the Minister.
He was however convinced they have a "strong case" and would be ready to battle it in court with government.
But the Minister said he wants to meet with the angry workers to find a compromise to the problem.
He said there is bound to be misunderstanding in any human endeavour but the ability to resolve those misunderstandings makes us better.
He said the court action is only to find the appropriate "governance structure" which would be the guiding principle for future handling of the scheme.