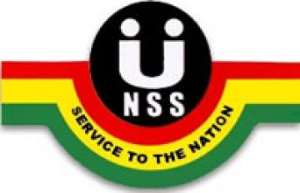 National Service Scheme
The National Service Scheme (NSS) has been in the news in recent times almost undoing the most scandalous story in the country today. Although it is not possible it can, it has nonetheless carved a disturbing image for itself in the annals of financial scandals.
That was not the first time anyway, that the NSS is being tongue-lashed in the court of public opinion and eventually in officialdom. This is an apt indication that the rot – now synonymous with the scheme – did not start today but yesterday, when others now elsewhere wearing new titles, were     in-charge.
We find it challenging to comprehend why the genesis of the rot, which is responsible for the negative picture of the scheme today, is generally ignored when the leaking kitty is being discussed.
No critical headway would be made in terms of investigations if the past of the scheme was ignored as an act of commission. We are aware about how in the past similar scandals or financial shortcomings compelled the president to order a movement of the headship of the scheme. The president could not have afforded the repercussions of not heeding the demand of some powerful persons to avoid an outright dismissal of somebody associated with the bad things in the scheme.
Unfortunately today, some people are suffering the ordeal which they should be sharing equally with others. That is the cause of some of the injustices in our country and the reason bad governance is now a prominent feature in our country.
Many questions, the answers of which would put the authorities in a good stead to address what befell the scheme, could be deliberately avoided. Protecting sacred cows in cases of this magnitude end up exposing the government, and especially belying the much touted commitment to fighting corruption in a country awash with the moral shortcoming would not do us any good.
The country is bleeding so profusely that the somewhat indifference of government by the use of a multitude of trickeries, makes us think regrettably that we are in for a long haul.
Those who intend offering us the lifeline called bailout, are watching as those in-charge of the public purse turn their attention away from the leaking kitty, prompting varying thoughts in the minds of observers.
There must be a closure to this nasty conduct called corruption. No week elapses without one form of financial scandal showing up in the media. It is as if the aberration is so entrenched that we have decided to live with it by simply promising to deal with it and sometimes ordering probes whose reports would surely gather dust on the shelves.