Security men turned middle men at Kaneshie Polyclinic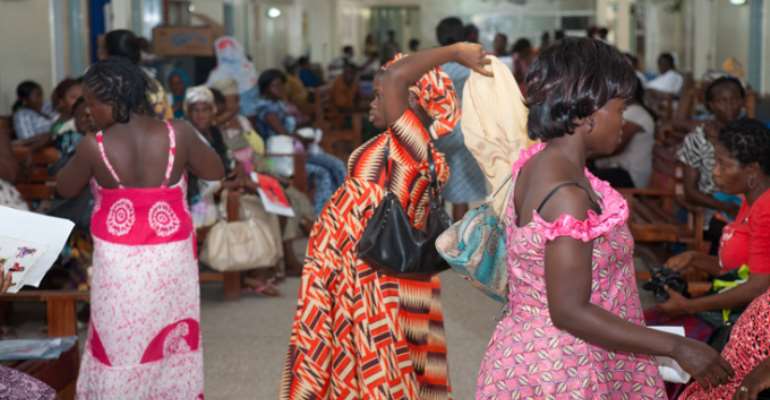 Security men at the Kaneshie Polyclinic in Accra have turned themselves into middle men and taking money from patients to sneak their folders to doctors.
As patients wait in long queues to be attended to at the Out Patients Department (OPD), security men take advantage of the situation to make money from some of them with the connivance of some nurses.
With only Ghȼ2, patients who consent to the deal are able to bribe their way to see a doctor while others wait impatiently to be attended to.
Joy FM's Kwetey Nartey who paid a visit to the facility said patients who were waiting to be attended to, complained when they noticed that some patients had been sneaked out of the queue and attended to.
A 70-year-old woman, Joanna Kobbena said the process is frustrating as she has been unable to see the doctor for two days.
One of the security men who spoke to Kwetey Nartey said they take advantage of the long queues and frustrations of patients in order to make more money to the little they earn.