Ankaful Inmates Own Mobile Phones—Convict Reveals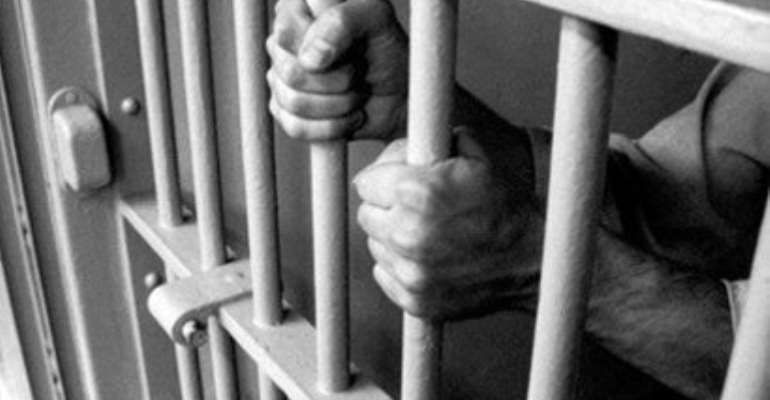 Life behind bars is one big party for jailbirds at the Ankaful Maximum Security Prisons at Cape Coast in the Central region and they are not afraid to flaunt it.
Majority of the inmates reportedly own mobile phones to enable them communicate with the outside world.
Though the prisoners are banned from using mobile phones while serving their jail term, an inmate has confirmed owning a Nokia 1100.
The bold inmate who was sentence to 127 years in prison on October 4th, 2013 called Adom FM to complain about power outage which is making it impossible for him to charge his phone.
When quizzed by Adom news correspondent Kofi Assan about how he got the phone, the convict said a prison officer called Opoku bought it for him at Ghc300.
He disclosed that the prison officers deal with the inmates and assist them with all their material needs.
"The sale of mobile phones is a lucrative business at Ankaful prison. Most of the prison officers deal with us since it is more like a necessity for us the inmates," he added.
Meanwhile, Deputy Public Relations Officer of the Ghana Prison Service, ASP Francis Agyiri Kwakye expressed shock at the exposé by the inmate.
"Not even the prison officers are allowed to use mobile phones; only the commander has access to a phone," he added.
He stated emphatically that such luxury as using mobile phones is banned in the prison system across the country.
Mr. Agyiri Kwakye said though prisoners have the right to communicate with loved ones, it is regulated.
"We have installed some telephones at Ankaful to help the prisoners reach their families but that is fully supervised."
Francis Agyiri Kwakye said the service will investigate the issue and punish any inmate or officer who is found culpable.