GaDangme Europe (GDEu) Elects 1st Female President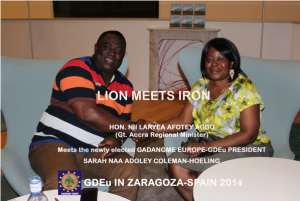 At the 10th Gadangme Europe (GDEu) Annual Conference in Zaragoza- Spain, on 17th October 2014. Election was held and the Gadangme Europe's New Executive members are as follows:-
President- Sarah Naa Adoley Coleman Hoeling (Hamburg)
Vice President- Isaac Nii Kotey Robertson (North England)
Secretary- Samuel Aryee (Bokemei-Holland)
Vice Secretary- Genevieve Narh (Hamburg)
Treasurer- Alex Adjei (Switzerland)
Financial Secretary - Patrick Hella (Osu Kpee Hamburg)
PRO-Emmanuel Quaye (Ataa Kwei-North England)
Vice PRO-Joshua Nii Lamptey (Nii Josh Bokemei-Holland)
Invited guests present at Conference to witness the election and Swearing of Oath ceremony were Greater Accra Regional Minister Honourable Nii Laryea Afotey Agbo, His Excellency Michael K. Banahene, Ghana Ambassador to Spain, Mr. Juan Antonio Belloch Mayor of Zaragoza's representative, and our beautiful Queen mother's-
Seinye Manye Naa Marmarkai Bortorbli I-Pram pram Manye, and Naa Manye Aforkor Omaeduro II - Katamanso Tayaa Manye, Advisory & Trustee Board members.
Other officials who travelled all the way from Accra to present the programme were Nii Martei Sanka (Deputy Head of Programmes-Obonu FM &GBC Radio.
Nii Tettey Ablor (TV Africa Fame) and Nii-bi Ofori Quaye (Obonu FM-GBC Radio).
Honourable Nii Laryea Afotey Agbo was called upon to address the Conference.
In his speech, he gracefully thanked the chairperson Mrs. Lesley Riwar and the entire GDEu Organisation in inviting him to support and to participate in this memorable occasion.
He urged the GDEu organisation to work extra hard to extend the work already started by the previous executive.
He went on to ask everyone to put aside their differences and to work closely together with the GDEu to bring about
"Sanity and Decency for a brighter future".
He closed his speech with one of God's notable Commandments,
"Do unto others as you would like others to do unto you"
Long Live GDEu.
Long live Ghana.
Isaac Nii Kotey Robertson
Former Gen. Secretary.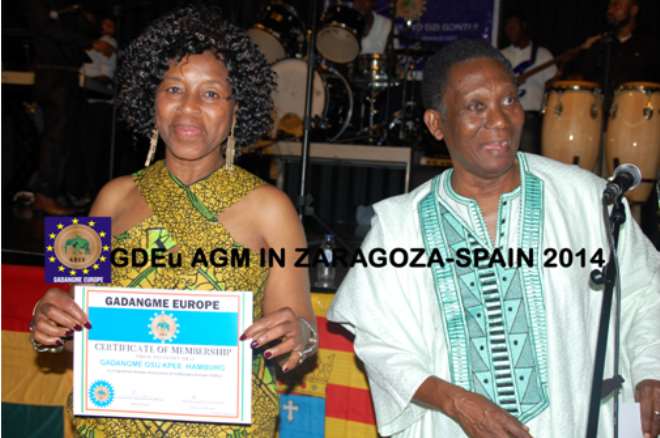 2014-10-25 164230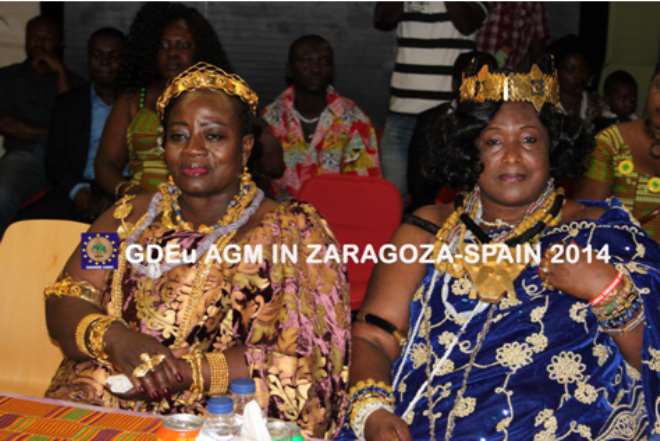 2014-10-25 164248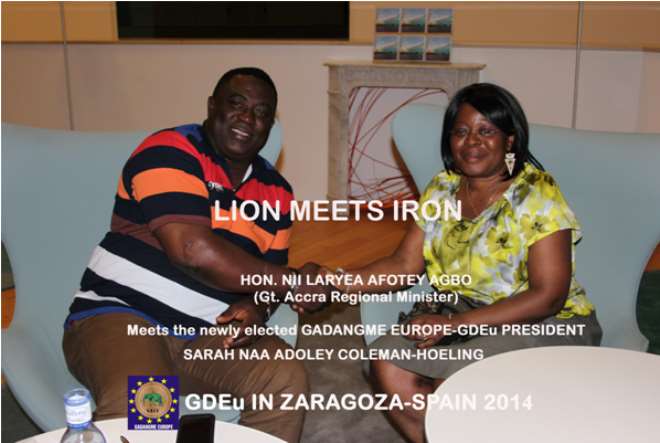 2014-10-25 164304