UN clamps down on Somalia Shebab 'lifeline'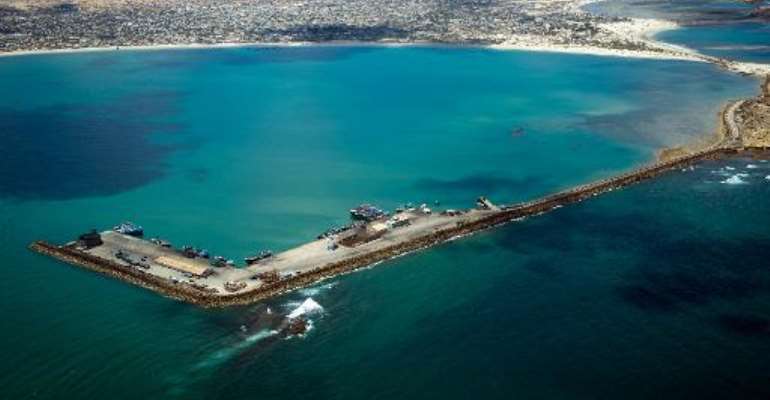 United Nations (United States) (AFP) - The UN Security Council on Friday authorized ship inspections off Somalia's coast to clamp down on the charcoal trade providing a lifeline to Shebab Islamists.
About a third of some $250 million in annual revenue from Somalia's charcoal trade flows directly to the coffers of the Al-Qaeda-linked Shebab fighting the Mogadishu government, according to a UN monitoring group.
The British-drafted resolution was approved by 13 of the 15 members of the Council, with Jordan and Russia abstaining, but not opposing, the measure intended to enforce an embargo on the charcoal trade.
Jordan argued that the text allowing inspections in Somali territorial waters and on the high seas opened the door to abuses and could be used for political aims in the volatile Horn of Africa.
Russia questioned the monitoring group's findings, with Ambassador Vitaly Churkin saying the experts should not base their conclusions on "rash accusations."
British Ambassador Mark Lyall Grant said the inspections were requested by the Mogadishu government to choke off a major source of funding to the Shebab.
"Charcoal is giving Al-Shebab a lifeline," the ambassador told the Council.
"The United Kingdom is confident that the provisions set out in this resolution will ensure that it is not abused."
Lyall Grant noted that countries taking part in the naval inspections would notify the Somali government, which will then inform UN Secretary General Ban Ki-moon, who will in turn tell all UN member-states.
This would allow any member-state to raise objections over a country's intention to take part in enforcing the embargo on charcoal and also on arms sales to the Shebab.
The UN monitoring group reported that despite the embargo imposed in 2012, charcoal exports continued to Gulf countries, including Kuwait, the United Arab Emirates and Oman.
- Somalia to report on arms deliveries -
The Security Council last year moved to partially lift the arms embargo to allow the Mogadishu government to buy weapons and supply its forces in its fight against the Shebab.
The UN monitors however reported that some of the weapons sold to the Somali army fell into dubious hands including some shipments that were distributed to clans linked to the government.
Weapons sent to the national army and supposed to be used to defend the internationally backed government have been seen on open sale in at least one market where Shebab agents bought arms, the report said.
The resolution called on the Somali government to report on the storage, distribution and use of all of the weapons by March and again in September.
Somalia has been riven by civil war since 1991, but the government which took power last year was the first to be given global recognition since the conflict began.
Somali troops, backed by African Union forces, have managed to beat back the Shebab, which claimed responsibility for last year's attack on the Westgate shopping mall in Nairobi.