Political Science Lecturer Praises Nana Addo's Choice Of Dr Bawumia As Running Mate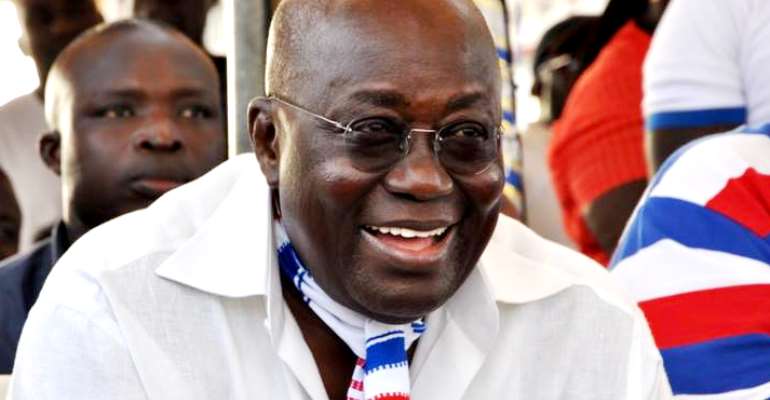 The Head of Political Science Department at the Kwame Nkrumah University of Science and Technology has praised the choice of Dr Mahamudu Bawumia as the 2016 running mate of Nana Addo Dankwa Akuffo Addo.
The newly elected Presidential Candidate of the largest opposition party kept faith with Dr. Bawumia; a former Deputy Governor of the Bank of Ghana after the team both lost to the late President John Evans Atta Mills in 2008 and then to President John Mahama in 2012.
His presentation of the Walewale native, to the party met no opposition unlike in 2008 and to a lesser extent in 2012 when leading members of the party vowed not to campaign for the party having a relatively unknown economist as Running mate.
But Dr Richard Amoako Baah believes the economic astuteness of Dr Bawumia will come to bear on the NPP when elected into power in 2016.
"He actually predicted a lot of things that came true. Economics is not wishful thinking it is done by indicators, numbers and data. And so you can't just say or wish anything you want to come true. It is a good thing that you have someone like that [Bawumia]," he said.
Speaking to Live News, Dr Amoako Baah said the renowned economist brings technical competence to the ticket with his in-depth knowledge in that field as well as the banking industry.
"Should Nana Addo win, it means he's going to inherit a bankrupt country. If Nana should win and come in with Bawumia he becomes the head of the economic team, he was a head at the Central Bank and he is an Economist. Now you need someone who is going to have a sturdy hand that has integrity to follow the IMF directive and come out of your trouble. No propaganda no lies," he added.
Meanwhile
The Political Science Lecturer has urged the United Nations to do more on the occasion of its 69th anniversary celebration.
The day celebrated across the world is an occasion to highlight, celebrate and reflect on the work of the United Nations and its family of specialized agencies.
Dr Amoako Baah has therefore urged the UN to do more to work for the common good of all nations and stop kowtowing to the whims and caprices of the United States of America.
"The way the UN is set up is almost the same it is a world body without no real teeth. Unless nations like the United States decides to give you teeth......The UN without the US is no UN. And so it is when the Americans decide to do something, that it gives power to the UN," he said.