Korle-bu wards deserted as health workers go on strike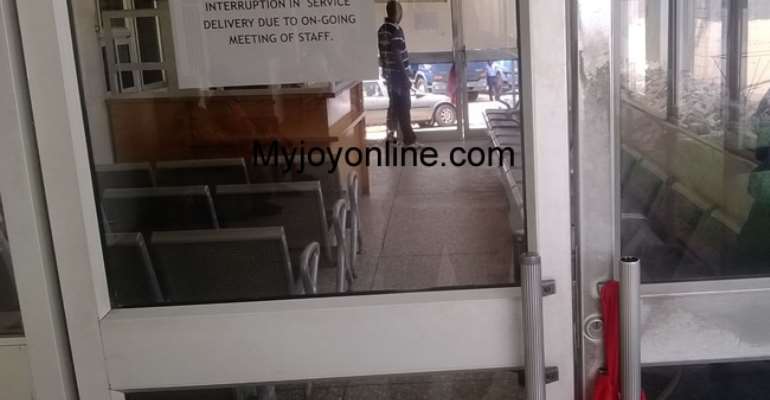 The Korle-Bu hospital has been deserted as health workers fully comply to a directive for them to go on strike.
Health workers, as well as other public sector workers, including the Judicial Service Staff Association, Ghana Education Service and CLOGSAG, have decided to go on strike in protest over government's implementation of the second tier pension scheme.
The strike was announced on Tuesday but doctors, teachers and other public sector workers went to work on Wednesday with media reports suggesting the strike had failed.
But on Wednesday, the individual associations regrouped and issued another directive. The Ghana Medical Association announced that it was withdrawing its out-patient services. Only emergency services and in-patients would be taken care of.
That directive appears to have been respected.
Joy FM's Beatrice Adu, who visited the Korle-Bu teaching hospital, reported that except for the Children's ward, the hospital has been turned into a ghost town.
Chairs had been turned upside down as OPDs remain vacant.
At the Ridge Hospital, there was some activity with few doctors on duty, Beatrice reported. A number of them had respected the call for the strike and failed to go to work.
The situation is however different at the courts.
Francis Abban who visited the courts said lawyers, judges and court clerks were busily going about their duties as they have usually done.
They say the news about the strike has not been communicated well to them by their leaders.